Smok Stick V9 Kit is the upgraded version of the Smok Stick V8 series. Stick V9 comes with a built-in 3000mAh battery and the TFV-Mini V2 tank, which can accomodate the Pyrex Bulb Glass Tube  (available separately)
Replacement coils HERE
Suitable eliquid HERE
This new kit uses Baby V2 S1 Coil and Baby V2 S2 Coil, which are a specific coil series for the Stick V9 series battery, using lower wattage but still providing intense clouds and flavour.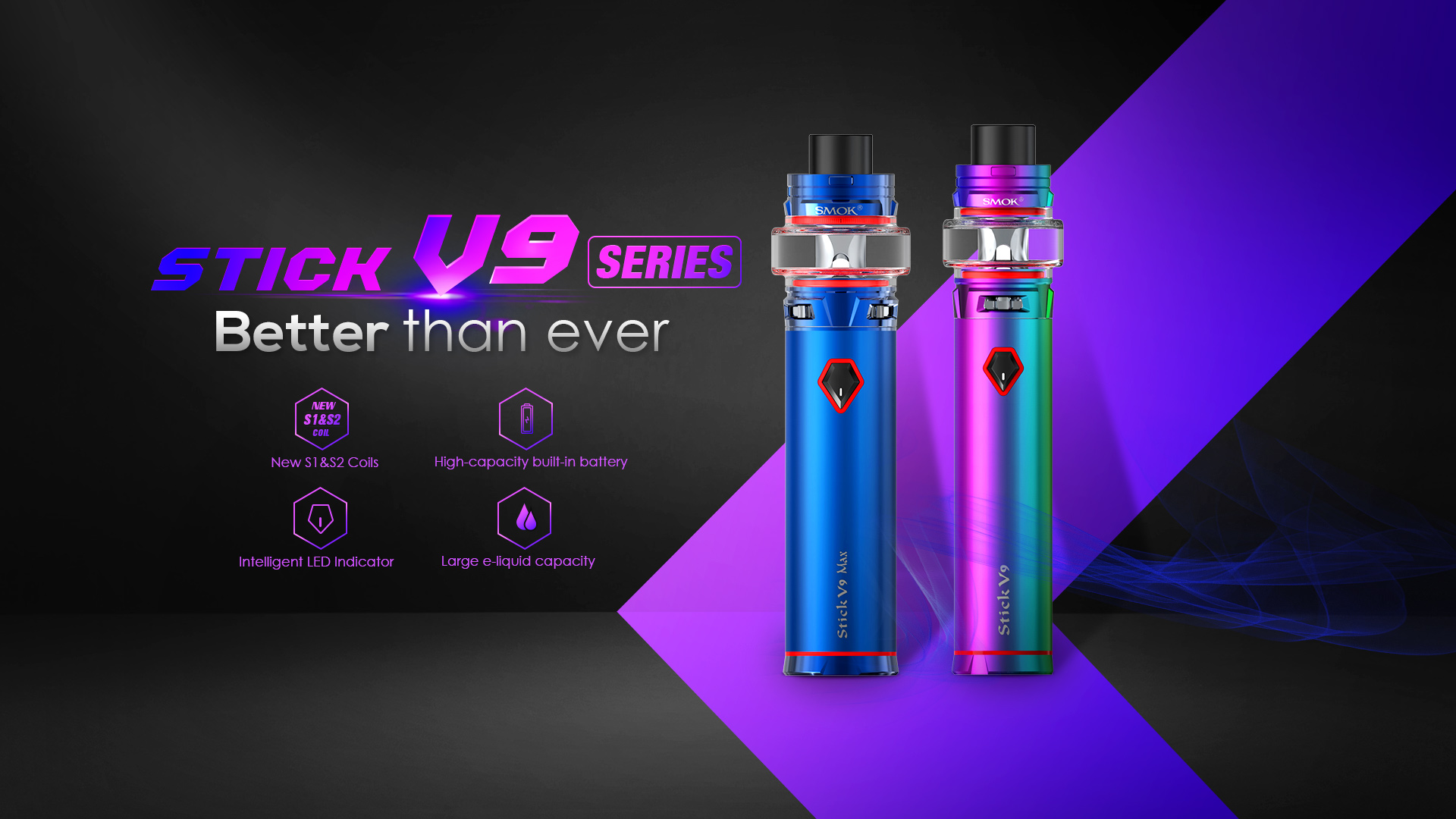 6 COLOURS AVAILABLE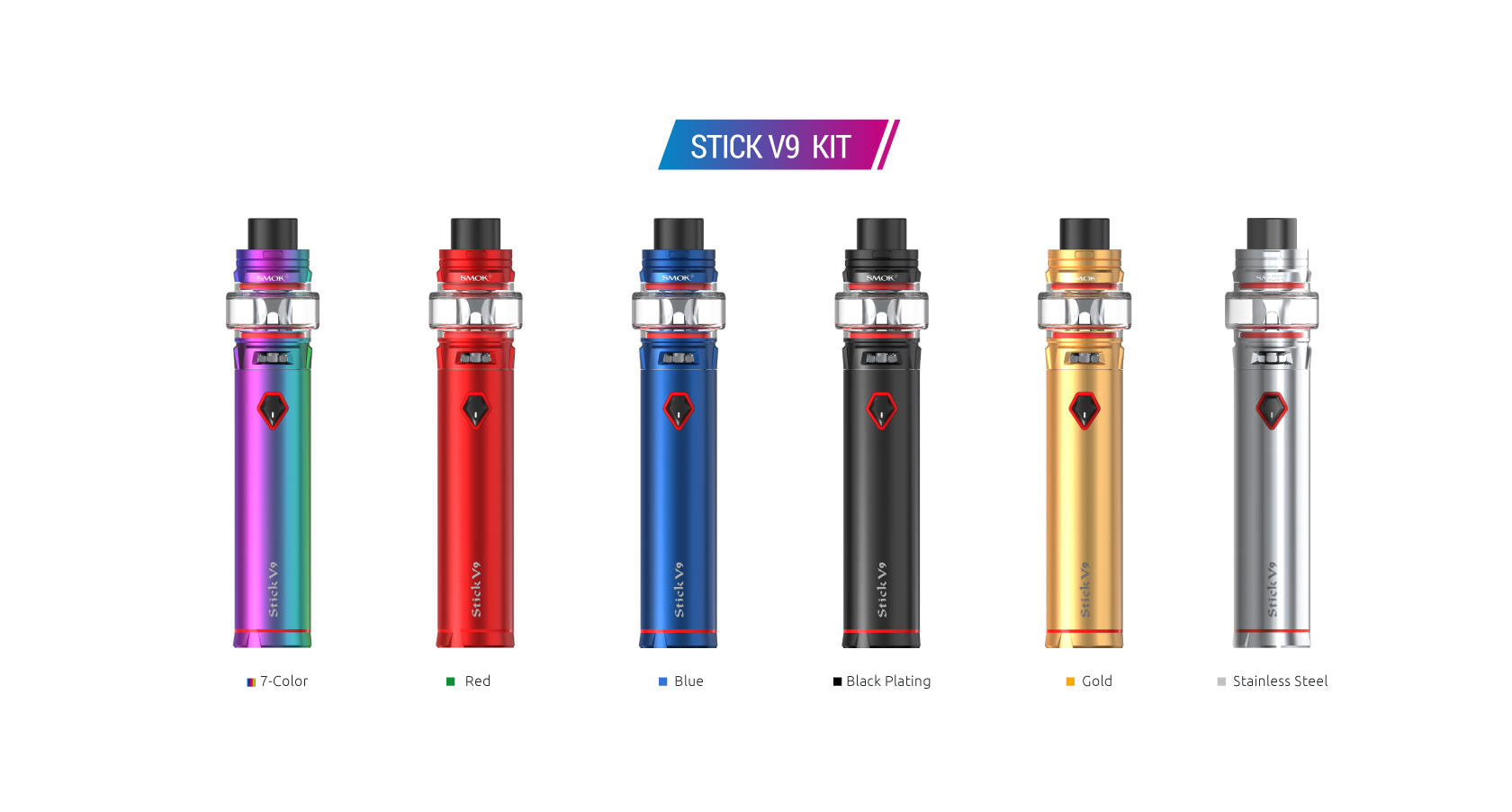 STICK V9 SERIES - 
MAXIMIZE YOUR VAPING ENJOYMENT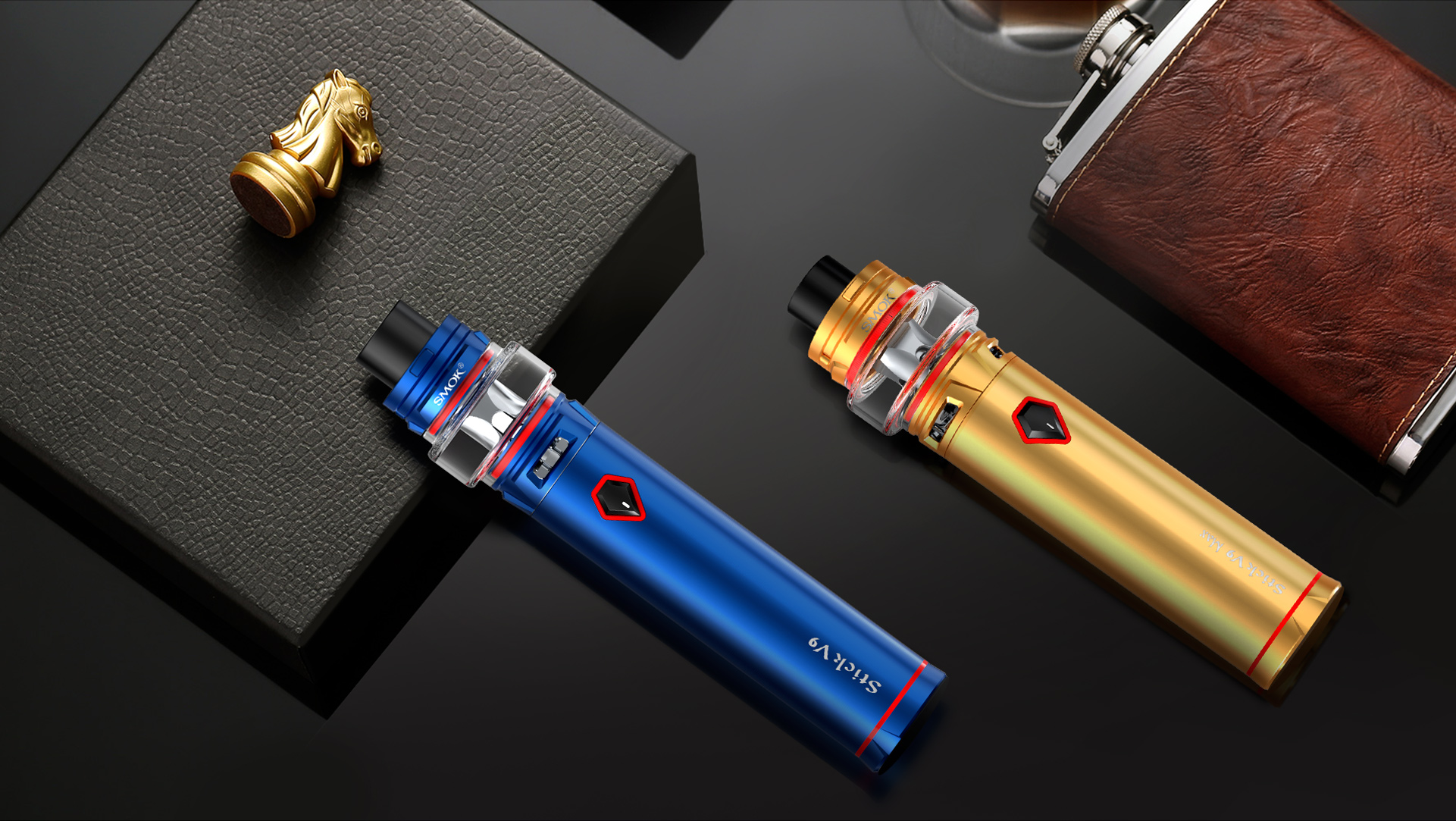 THE KIT INCLUDES
EXQUISITE APPEARANCE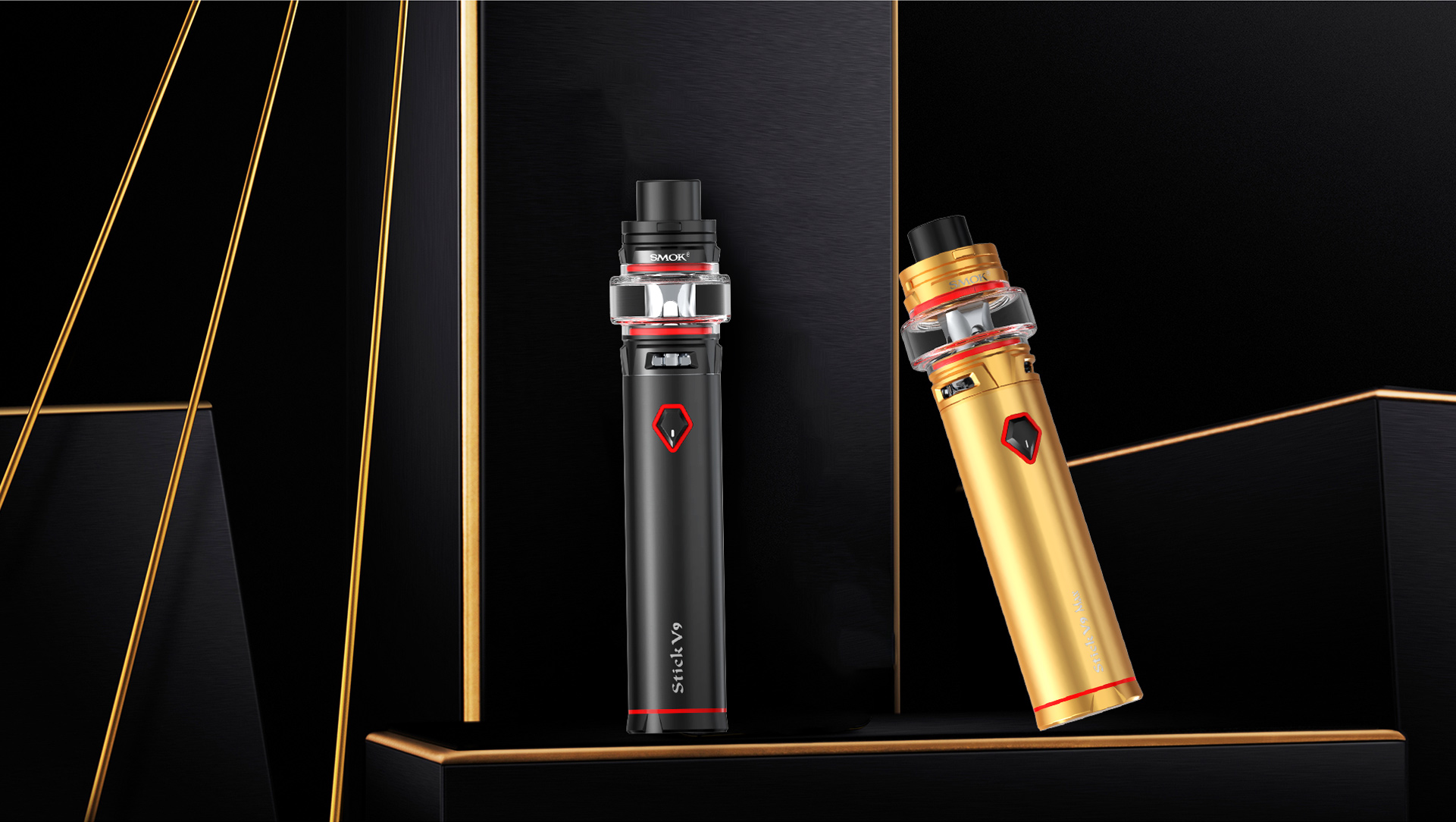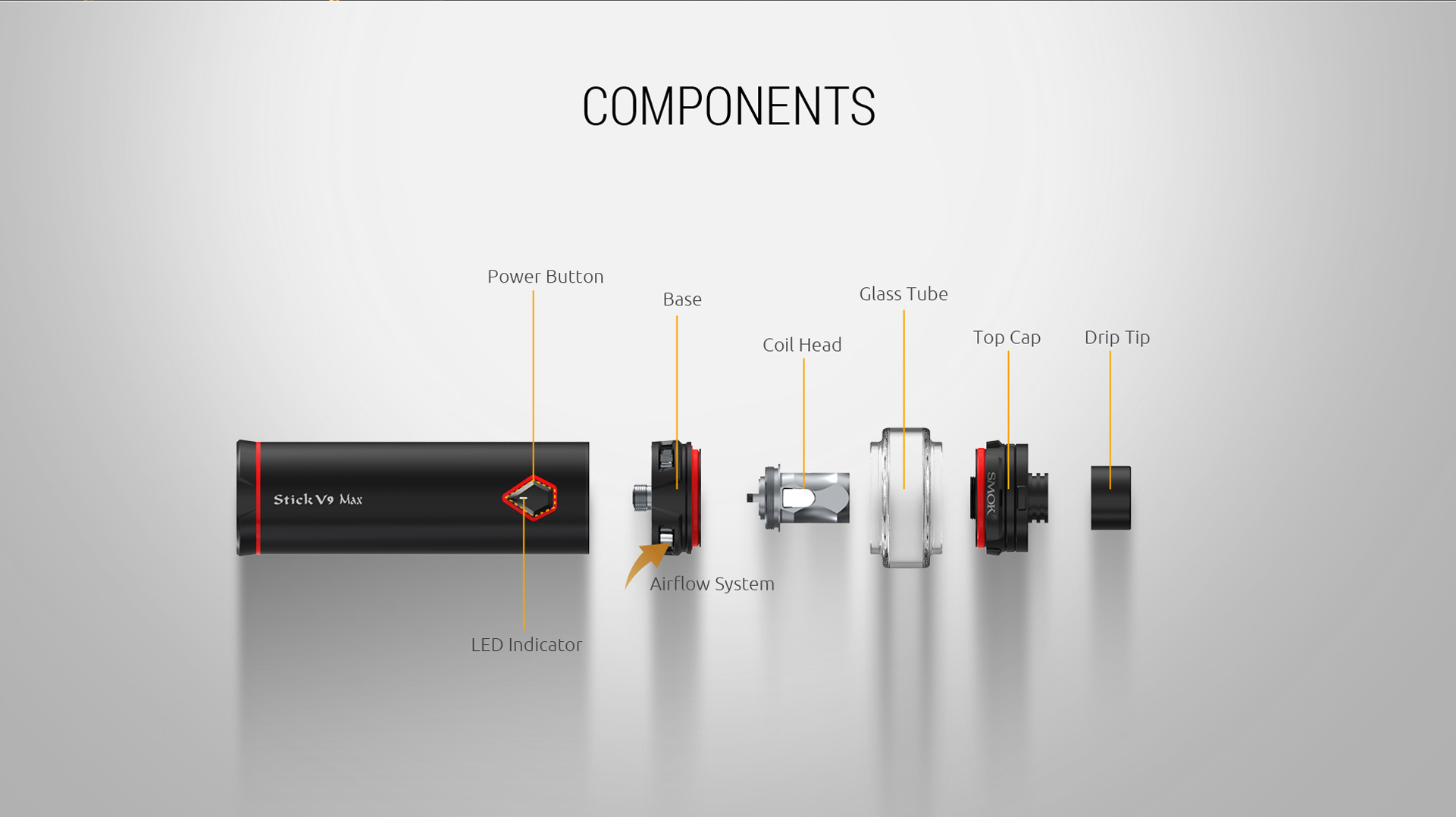 SPECIFICATIONS
BUILT-IN BATTERY POWER
Stick V9 employs a built-in 3000mAh battery to ensure great vaping time in between charging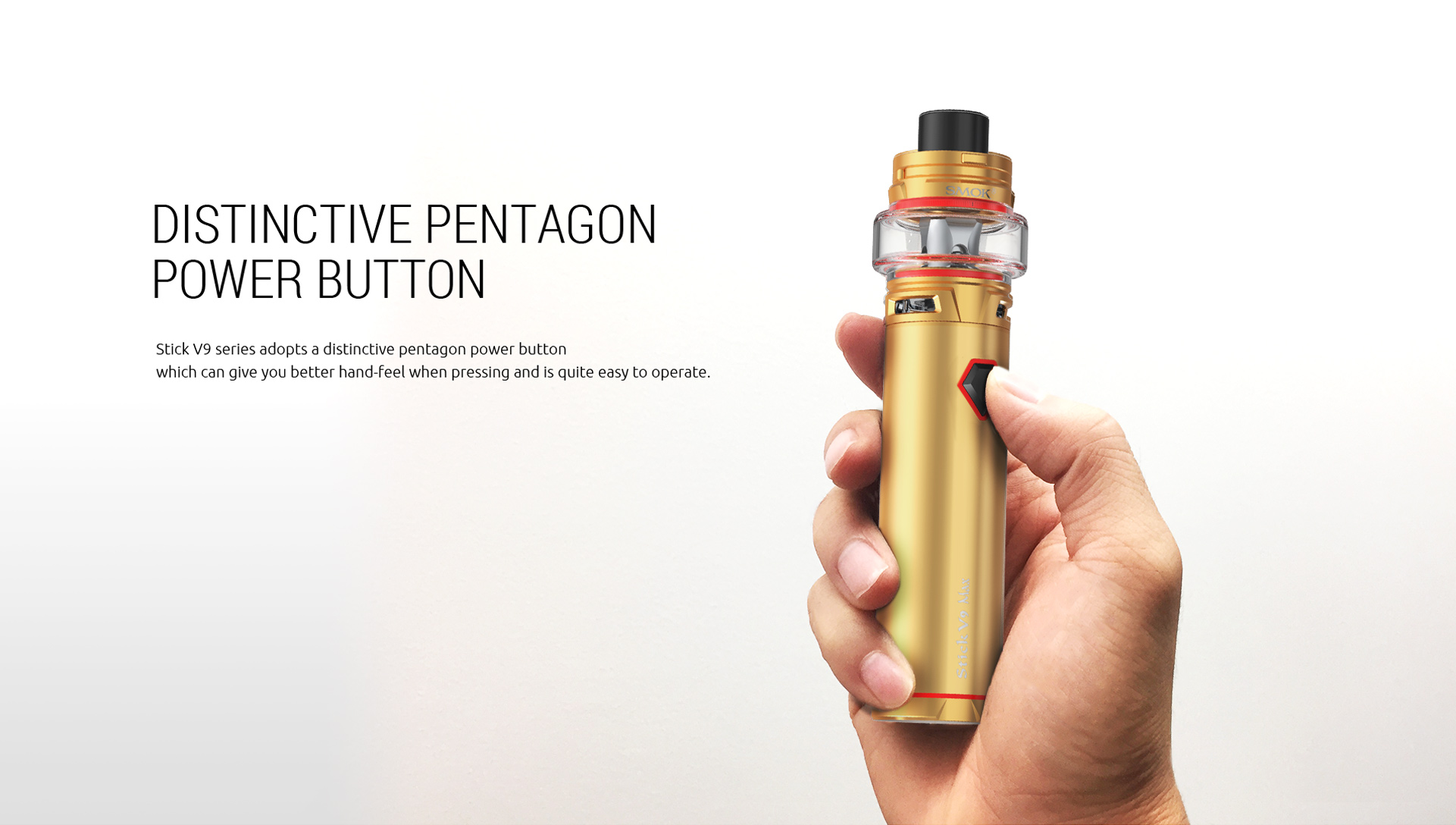 INTELLIGENT LED INDICATOR SHOWING
 BATTERY POWER
Stick V9 has an LED indicator to inform you of battery state. Simply double click the battery button to display power level remaining by way of three kinds of indicator colours on the lower part of the pentagon.
Green Light: above 70% battery power remaining. Orange Light: 30%-70% battery power remaining. Red Light: under 30% battery power remaining.
The LED indicator will also flash 15 times when the voltage is lower than 3.3V.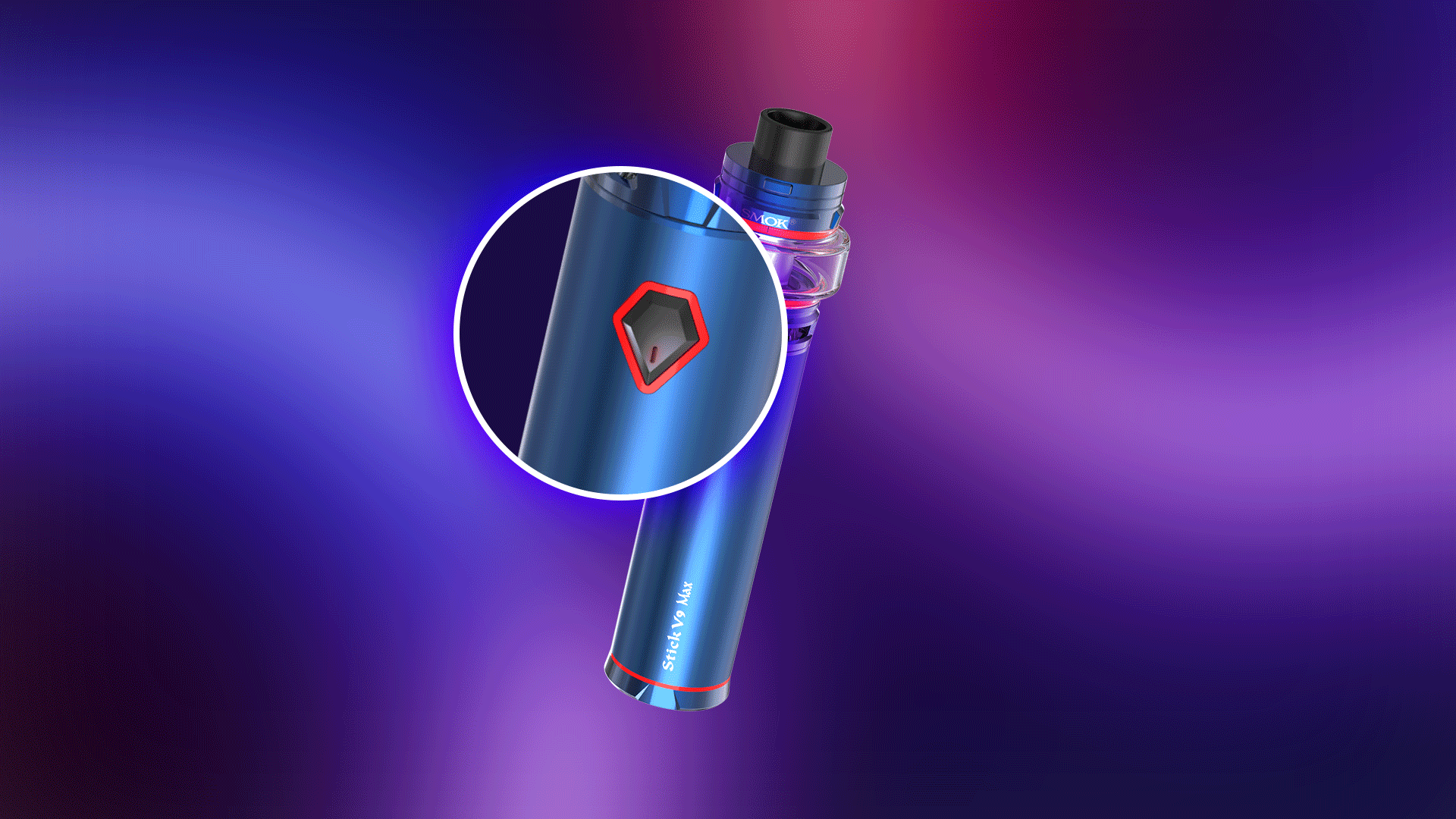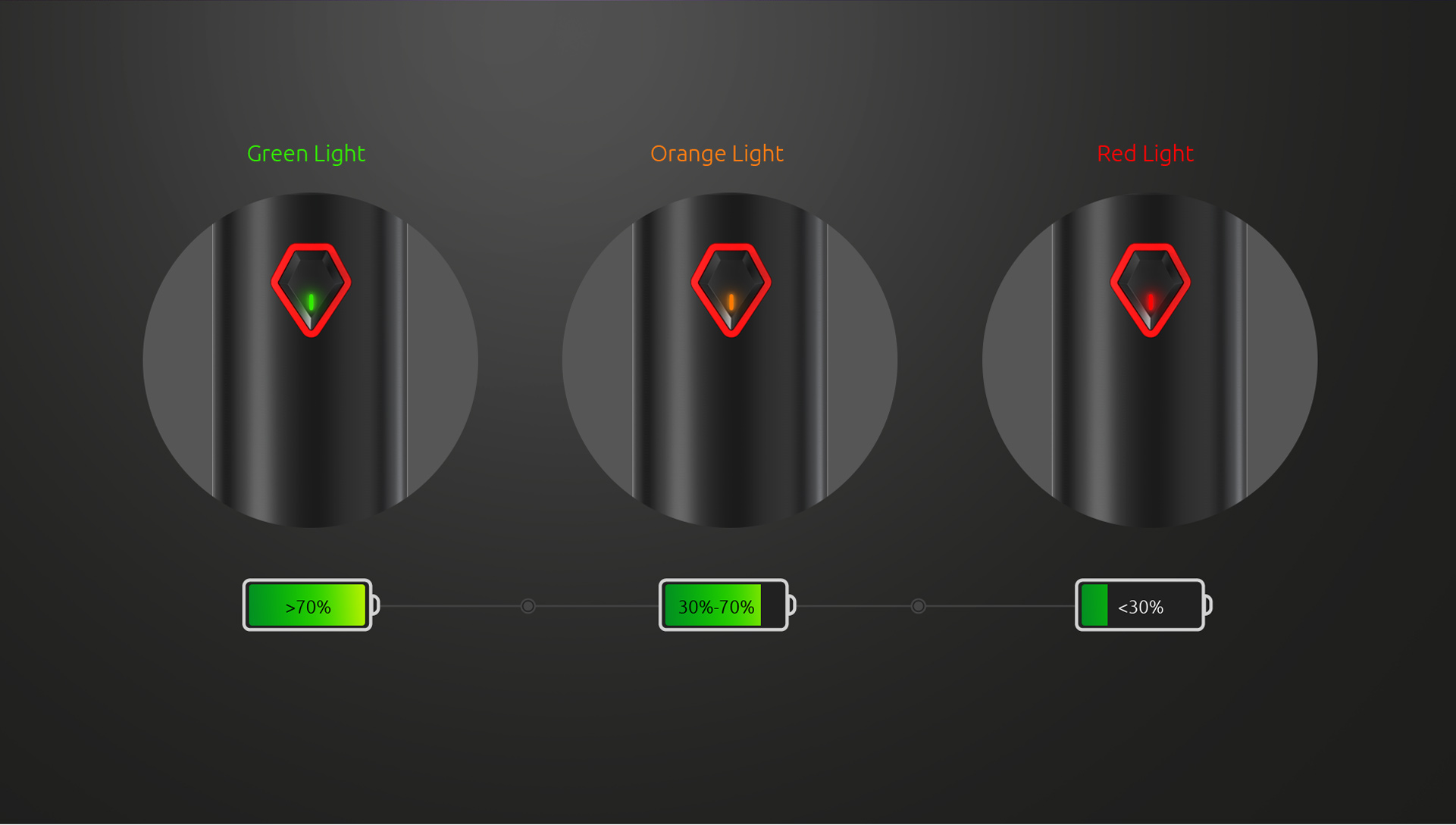 BUILT IN MULTIPLE PROTECTIONS 


Multiple protections are provided to avoid any potential risks.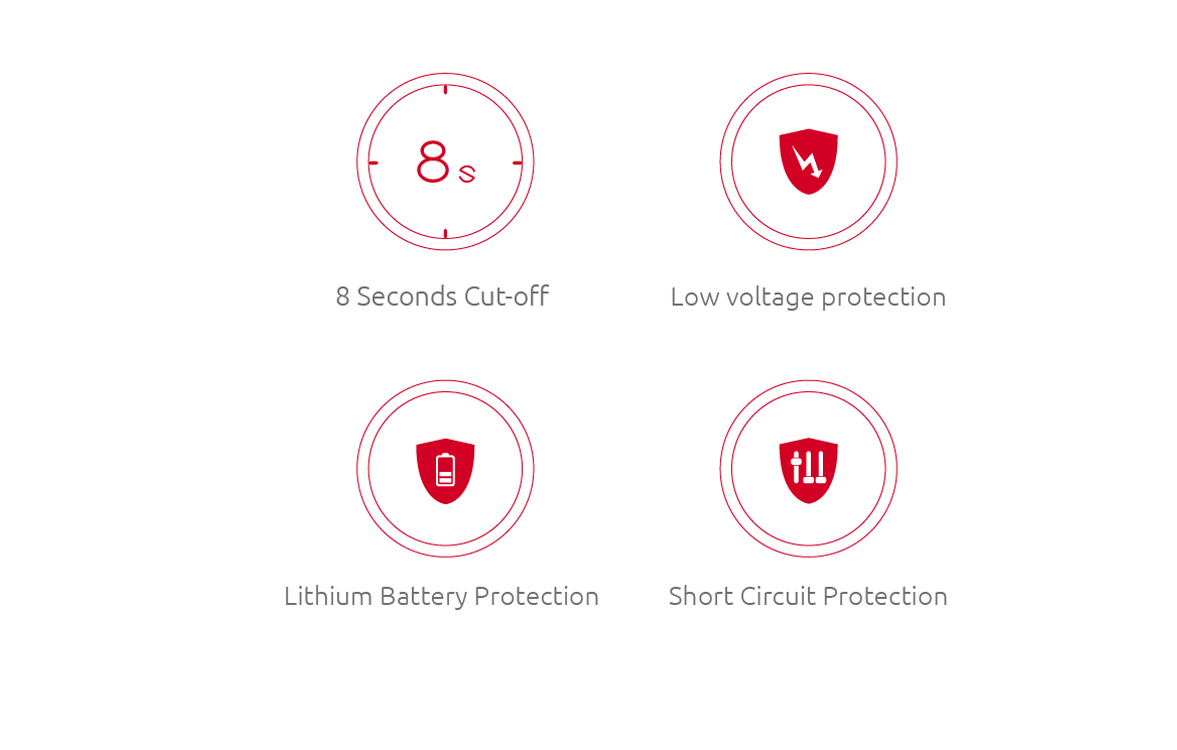 S1 & S2 SERIES COILS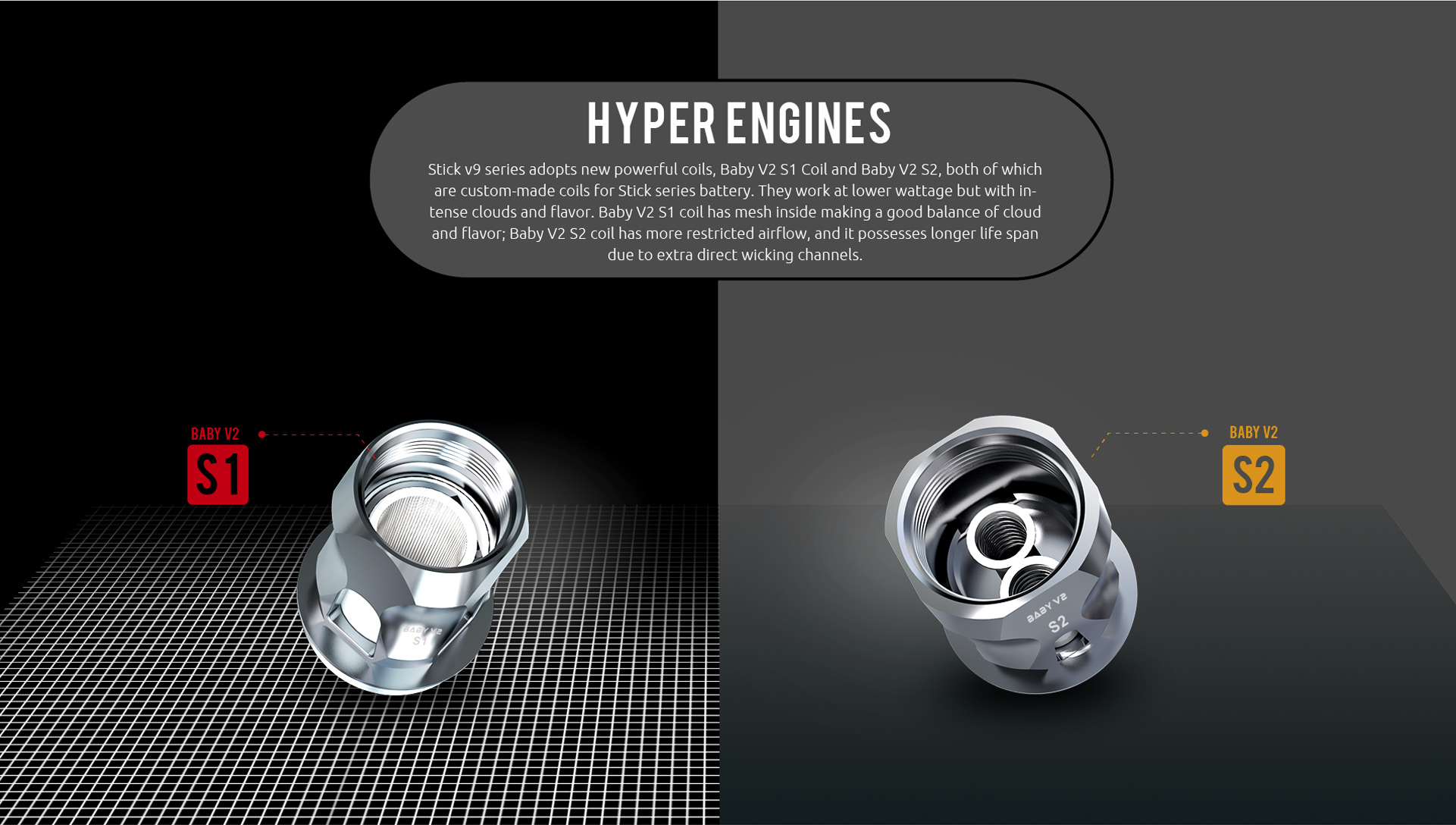 HOW TO FILL WITH E-LIQUID