Dont forget that you need external 18650 batteries to power this great vape. Also consider a external charger to allow you charge the batteries externally. 
YOU CAN FIND BATTERIES & CHARGERS HERE.
Replacement coils HERE
Suitable eliquid HERE
The SMOK Fortis Kit gets its power from a single 18650 or 21700 battery cells, allowing it to reach up to 80 watts with ease or up to 100 watts with a 21700. The alliance between giants makes a massive difference when it comes to a vaping experience, with features such as a 0.001s instant firing speed, and a 0.96-inch TFT colour screen to display all of your vaping data.
Available in 6 Colours
The Fortis kit comes in six different colours:
Silver
Black
Blue
Brown
Red
7-colour
Plentiful Satisfaction of a Hand
This cylinder shaped vape kit is covered in full-grained leather, giving it a pleasant feel, whilst remaining lightweight and convenient.
Single & Mighty
The SMOK Fortis can be completed with a single 18650 or 21700 battery, eliminating the inconvenience of charging outdoors.
By using a 21700 battery cell, you can reach up to 100 watts of power!
No Limit on the Taste
With the impressive power output of 5 watts to 80 watts, the flavour is sure to stay fresh and tasty.
Colour-Customised 0.96-Inch TFT Colour Screen
The HD display captures your vaping information at a glance, with precise operation data available.
Six Theme Colours
Seek something fresh by personalising the theme colour.
Max 1.4A Fast Charging
A USB Type-C cable can be used to recharge the Fortis.
Worry-Free Vaping
Enjoy the safety and comfort provided by atomiser detection, short circuit protection, an 8-second cut off and low voltage protection.
Airflow System
The straight bottom-to-top airflow system works through three large slots to triple the admission velocity, allowing for rich and dense vapour.
TFV-Mini V2 Tank
TFV-Mini V2 Coil Family
BABY V2 A3
A3 has three separate heating coils, combined with three larger airflow slots at the bottom of the tank, meaning more air being brought in. The result is unprecedented, huge & thick vapour!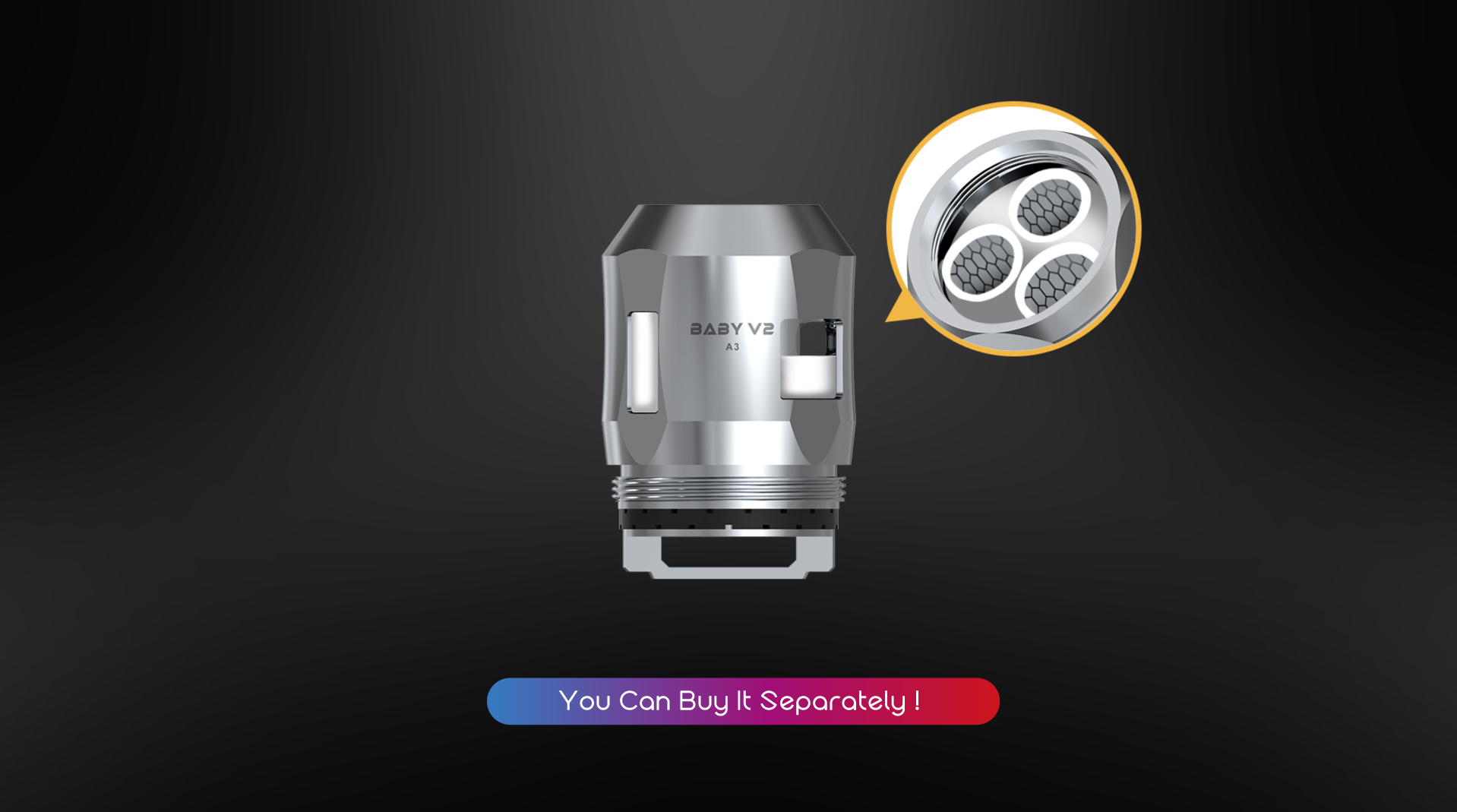 Antibacterial Medical Cotton
The new tank also uses an antibacterial medical cotton, which can reduce bacteria.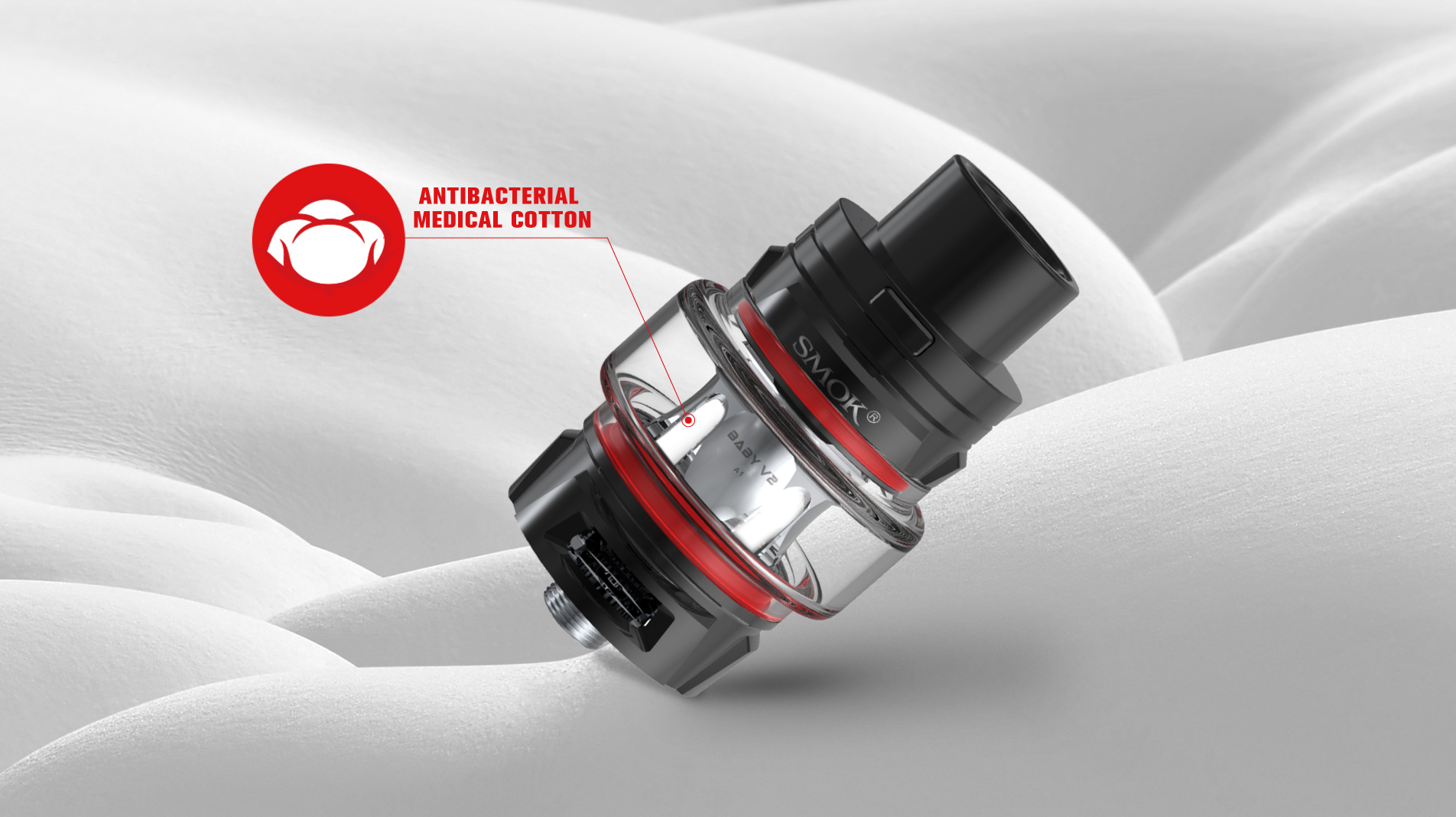 16 mm V2 Baby Exclusive Delrin Drip Tip
This specially made drip tip has the perfect diameter to fit your mouth, and fits with a simple push into the tank.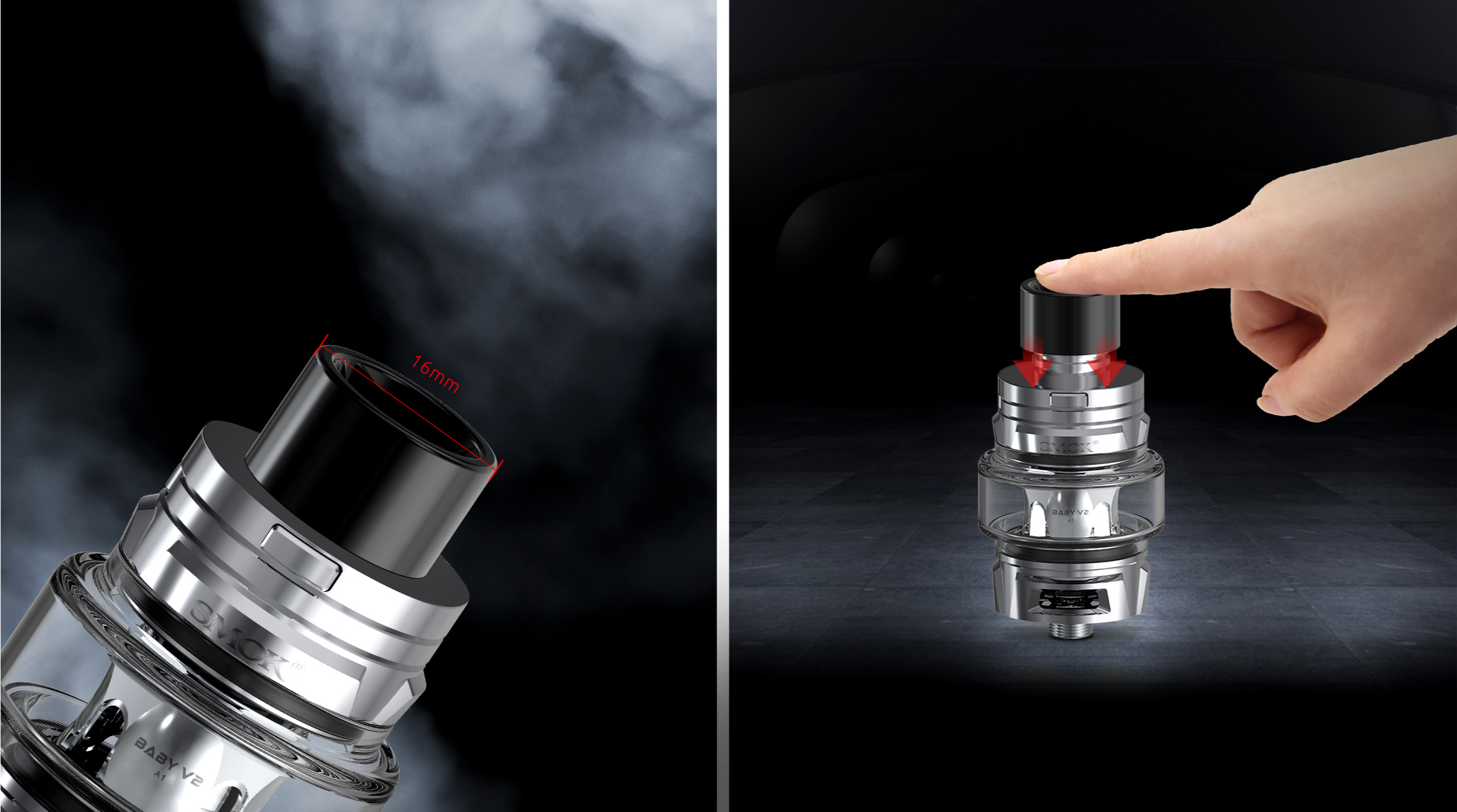 Baby V2 Coil Family
Top Refill System
Top rotary refill makes filling easy, and the leakproof slot solves leaking problems>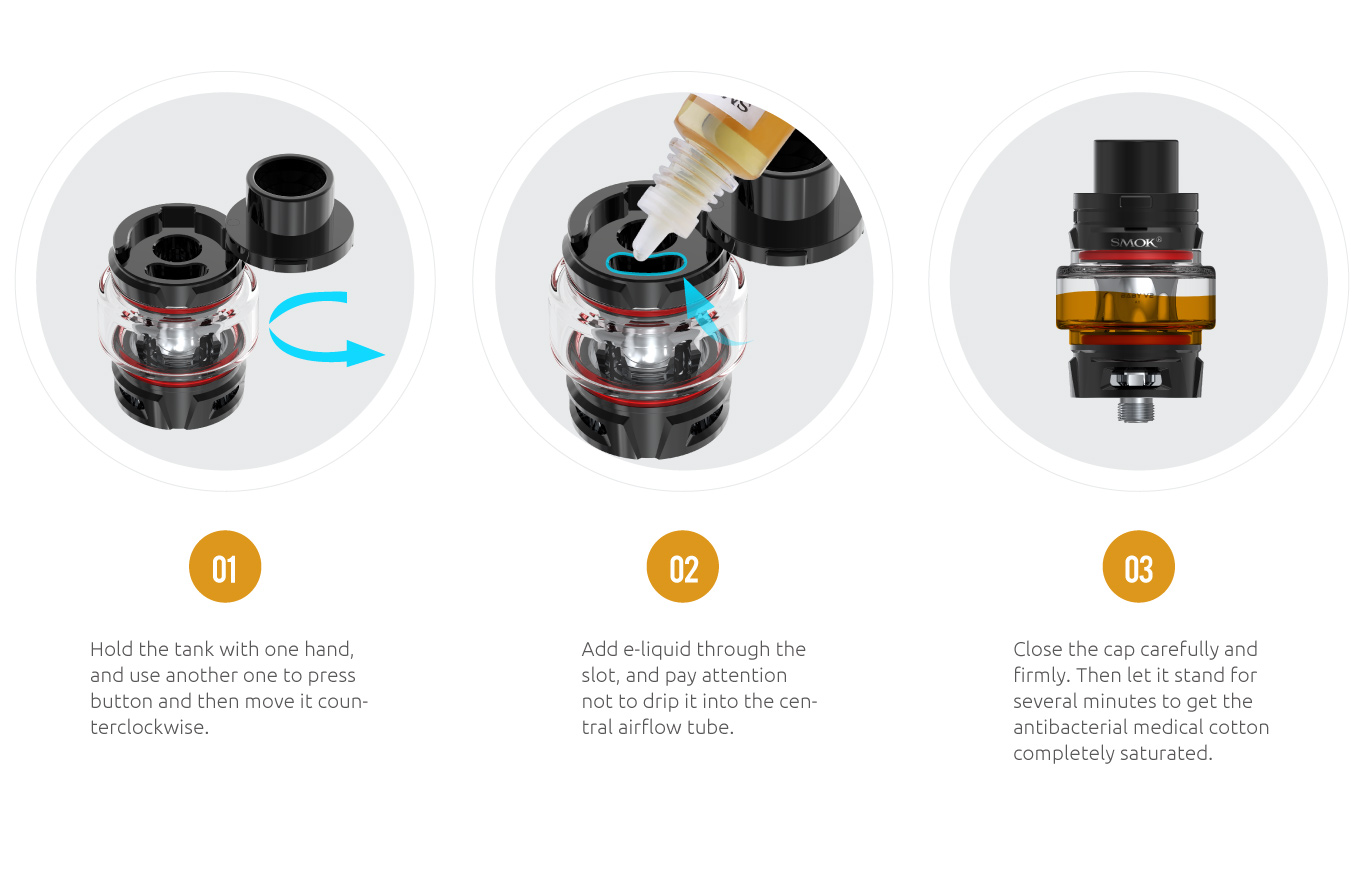 Specifications
SMOK Fortis Mod Specifications
Size:

94 × 32.4 × 38.8 mm

Weight:

94 grams

Power range:

5 – 80 watts

Input Voltage:

3.3 – 4.2 volts

Output voltage:

1.0 – 6.4 volts

Standby current:

< 120uA

Max output current:

<30uA

Resistance range:

0.1 – 2.5 ohms

Charging current:

Max 1.4A

Charging voltage:

5V±0.2V
TFV-Mini V2 Tank Specifications
Material:

Stainless steel

Size:

25.4 × 54 mm

Weight:

65 grams

Capacity:

2 ml

Thread:

510
Components
Included in the Box
1 x Fortis Mod
1 x TFV-Mini V2 Tank
2 x Mini V2 S1 0.15 ohm Single Meshed Coil
1 x USB Type-C cable
1 x User Manual