Available in Six Colours
The Innokin Go Z kit is available in the following colours:
Black
Blue Lagoon
Gunmetal
Pink
Red Black
Stainless Steel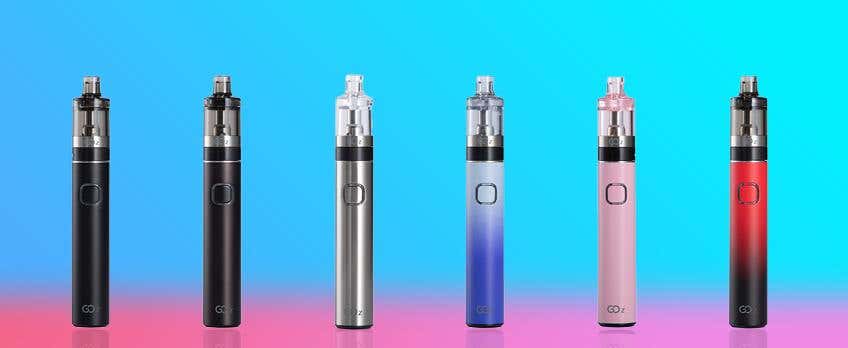 Slide to Open, Top-Fill Design
The Innokin Go Z tank is a refillable 2 ml tank, designed for flavour, convenience, and affordability. To refill the tank, simply push the top section to the side to expose the filling hole, and then fill with your favourite e-liquid.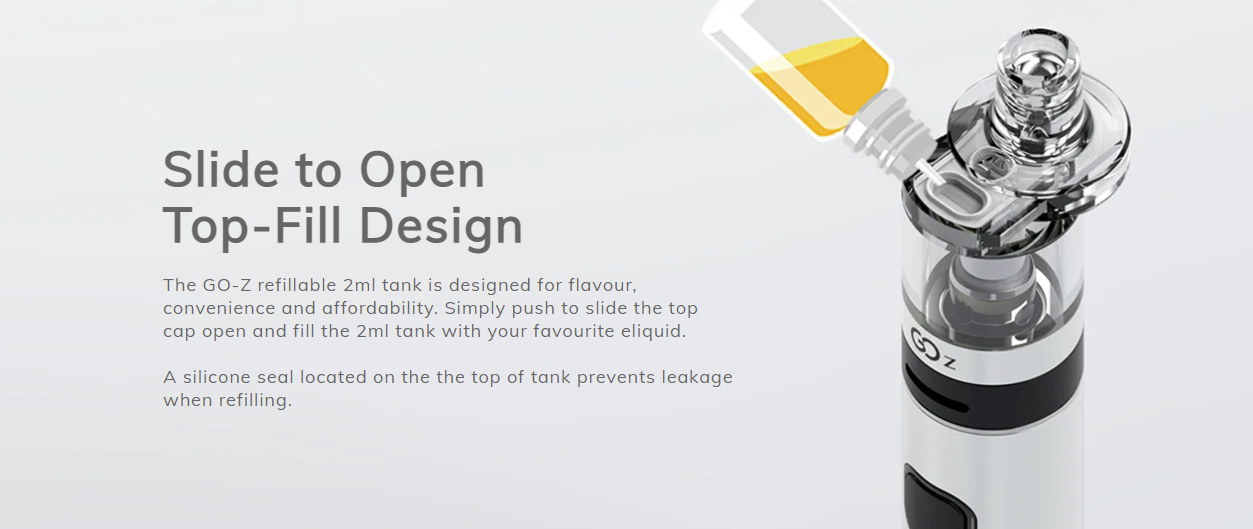 Find Your Perfect Draw
To adjust the airflow, simply turn the bottom airflow ring to fine tune your perfect draw, and enjoy a truly great and flavourful experience.

Featuring Z-Coil
The Go Z kit includes the best-selling 1.6 ohm Z-Coil, renowned for its performance, flavour, and quality.

Lasts All Day — 1500 mAh Battery
With optimised output and a 1500 mAh battery, the Go Z kit can produce great flavours that last all day. Featuring a tricolour battery capacity indicator, and integrated protections to properly ensure battery safety.
The Go Z kit automatically adjusts the wattage output, depending on the coil used (1.6 ohm: 13 watts).

Food Grade PCTG Plastic
The use of food grade PCTG plastic enhances the durability of the Innokin Go Z kit.