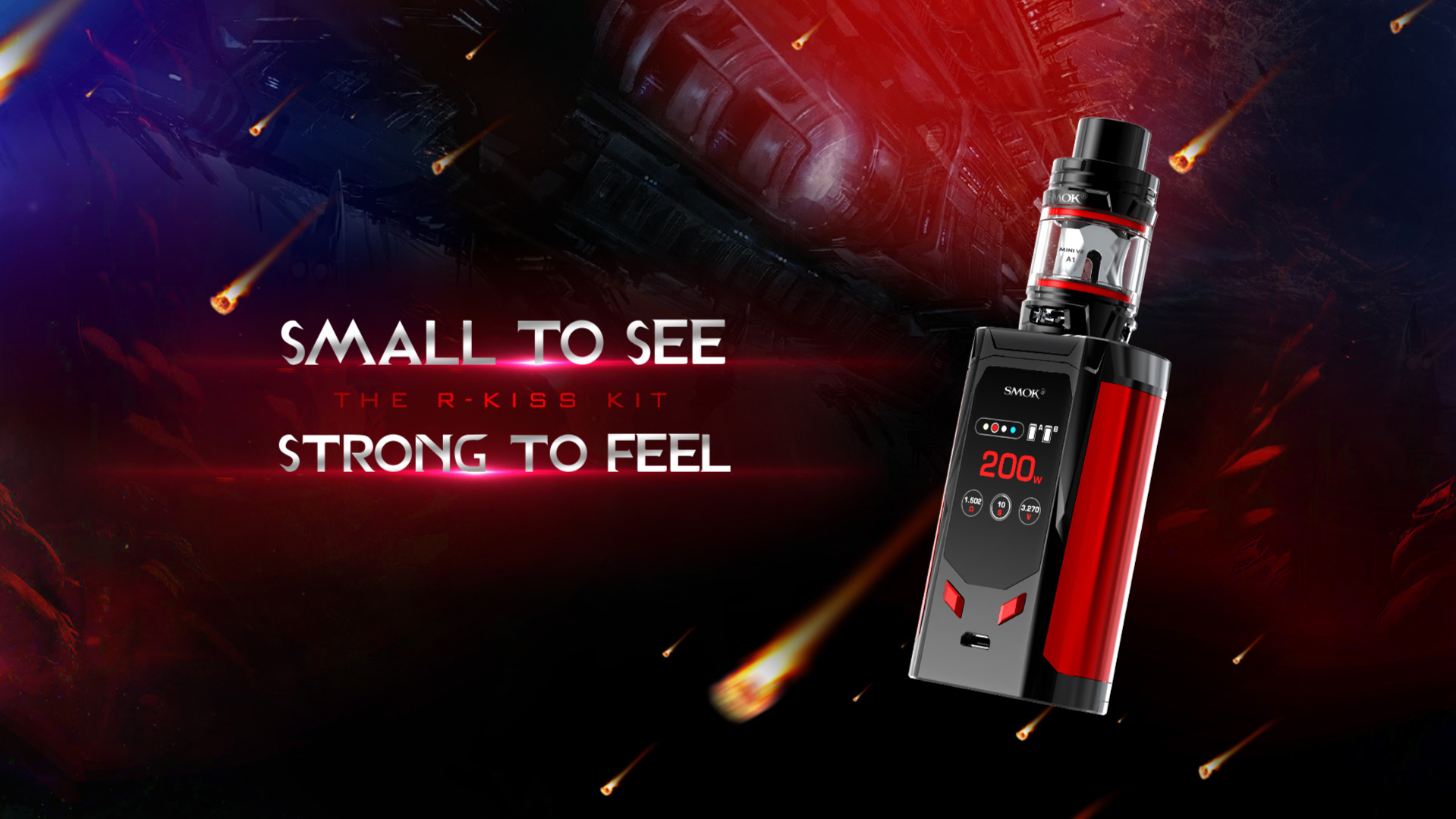 KISS is an acronym of 'Keep It Simple and Stupid'! 
A simple two-colour combination endows this mod modern style with 200W max output power and a newly designed user interface for simpler functionality.
  The new TFV-Mini V2 tank has three wider airflow slots with a huge range of new coil options.
 
5 COLOURS AVAILABLE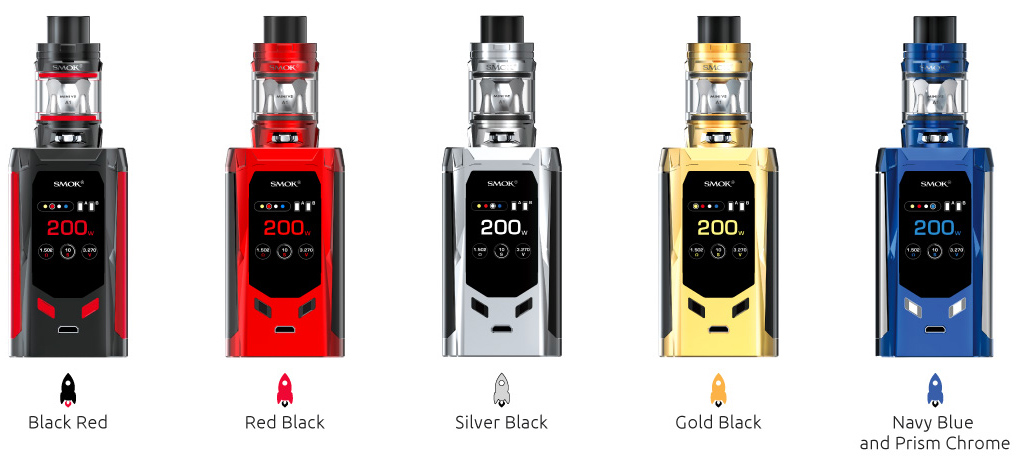 THE KIT INCLUDES 
MINIMALISM TO KEEP THINGS SIMPLE
R-Kiss kit follows a simple style of cuboid design with two-colour combination. Made without extra decoration, its user interface is far simpler than former designs.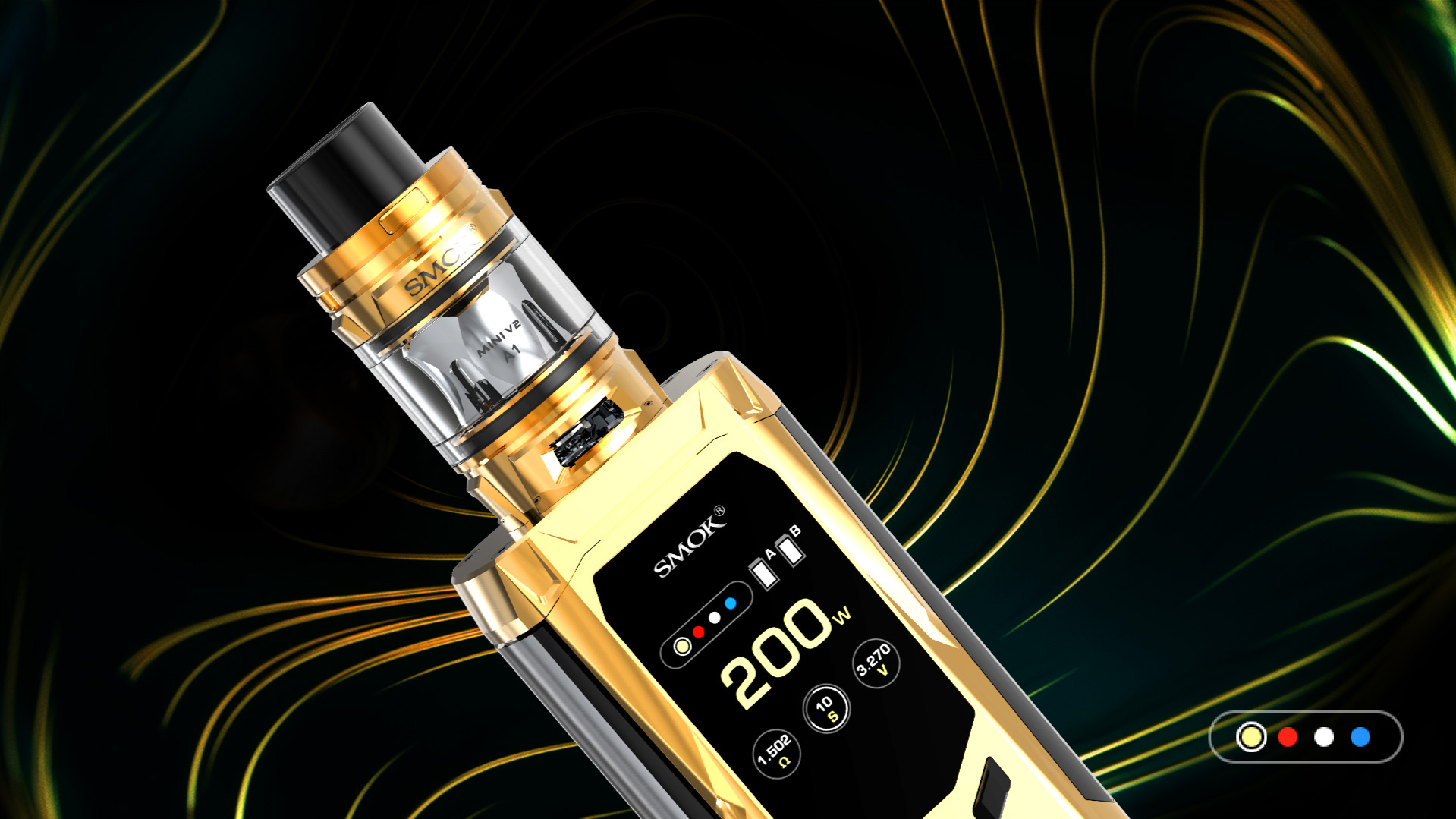 SPECIFICATIONS
SIDE PLACED FIRE KEY 
R-Kiss has a big, lateral fire key, which is ergonomically designed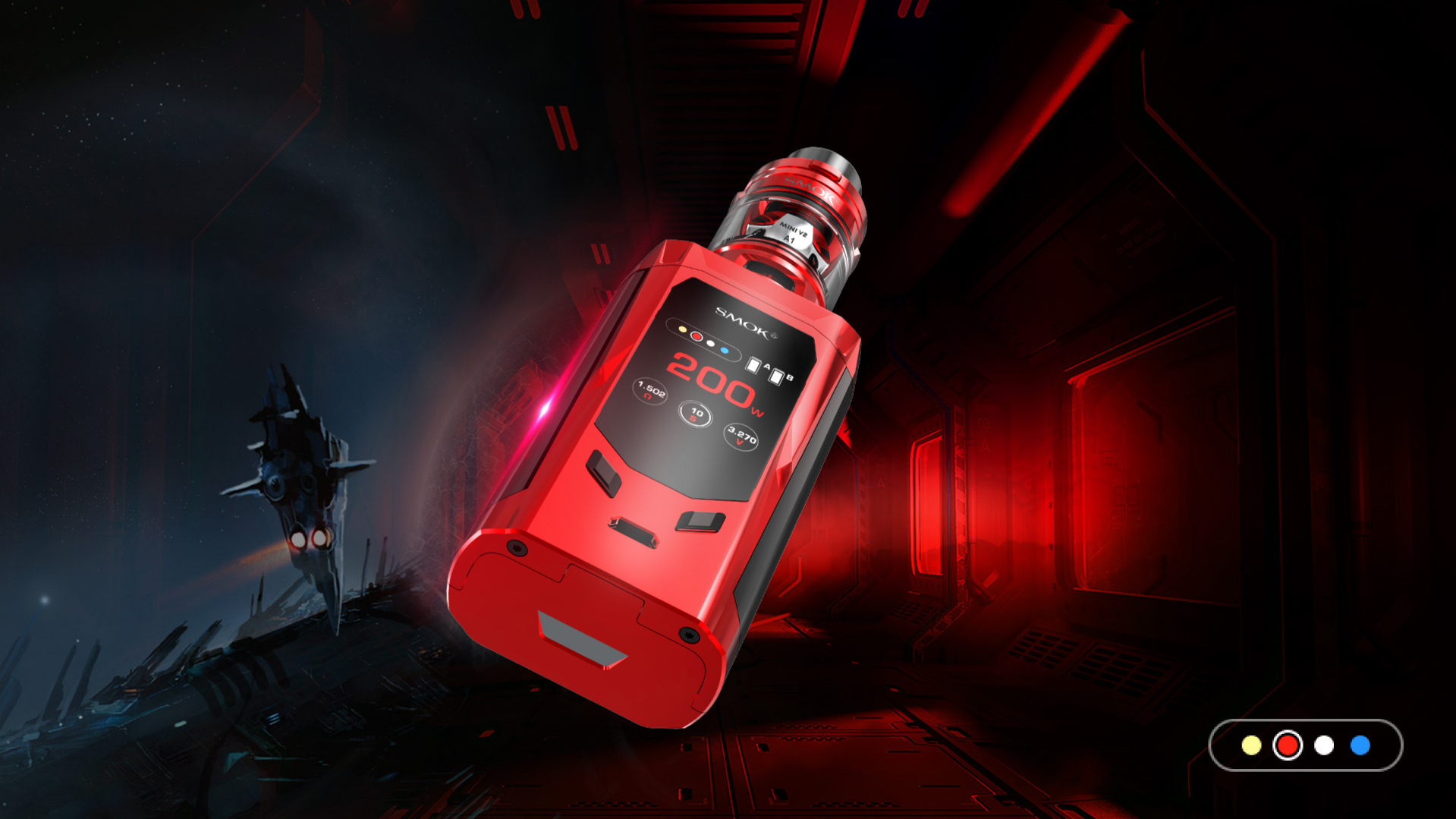 THE SMALLEST TWO x 18650 CELL 
POWERED MOD AVAILABLE
R-Kiss is different to your typical box mod kits. It is smaller and lighter, which will satisfy your needs for both strong power but in a portable size. Measuring just 77mm in height, with 44mm width, it is the current smallest 2 x 18650 battery box mod available worldwide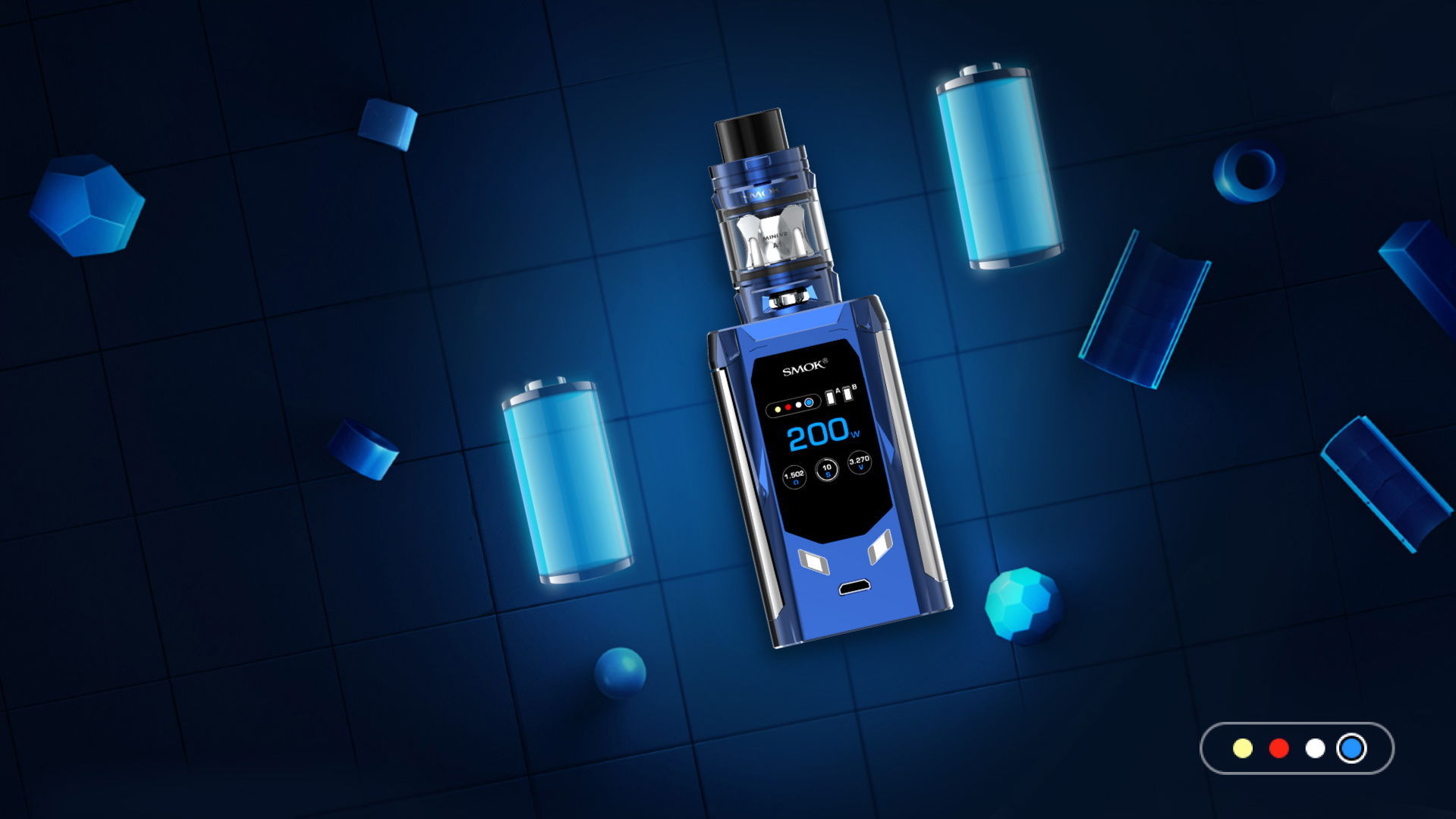 COMPONENTS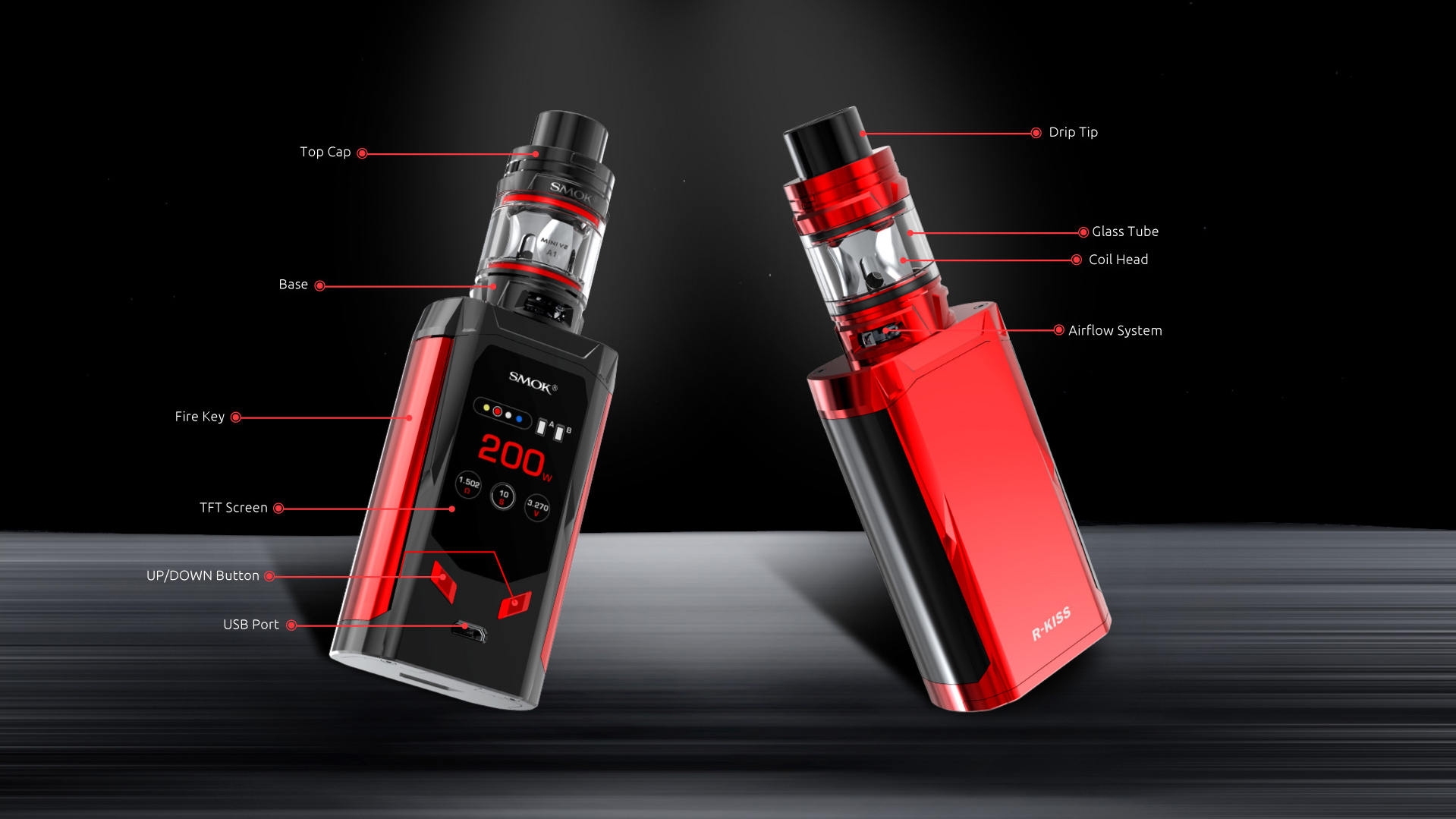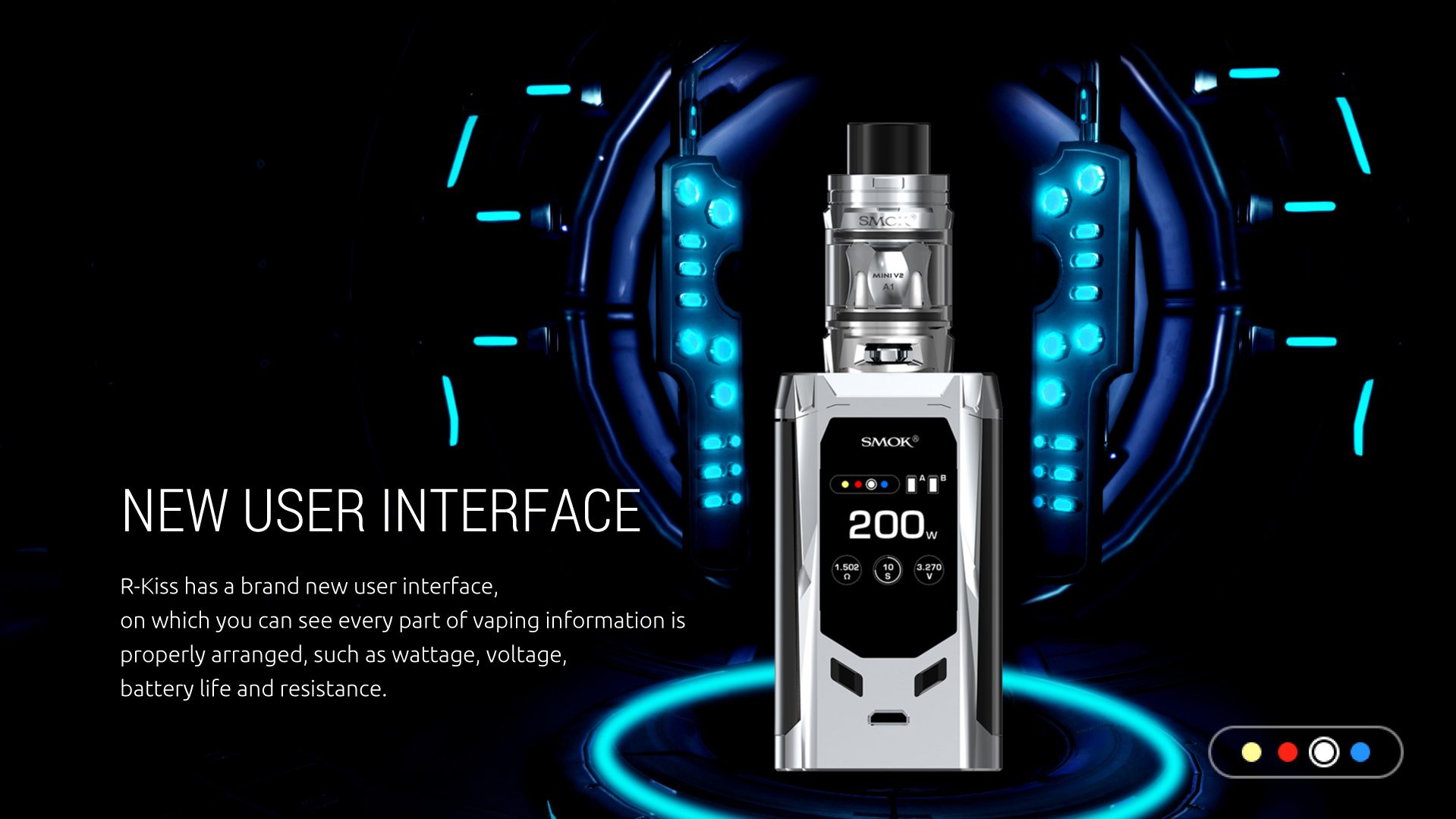 FOUR COLOUR SCREEN SETTINGS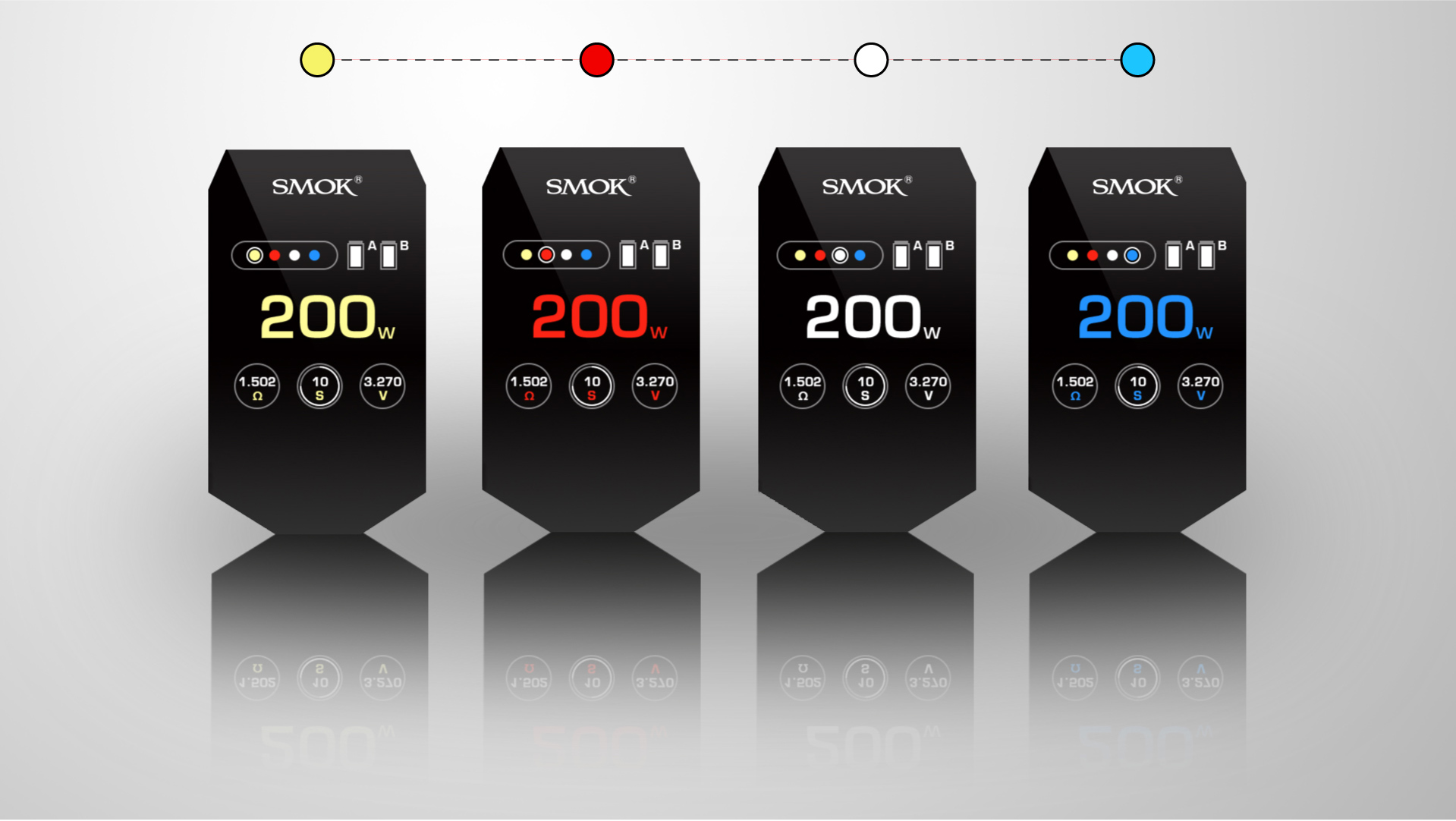 200W OUTPUT POWER
The maximum output power of R-Kiss is 200W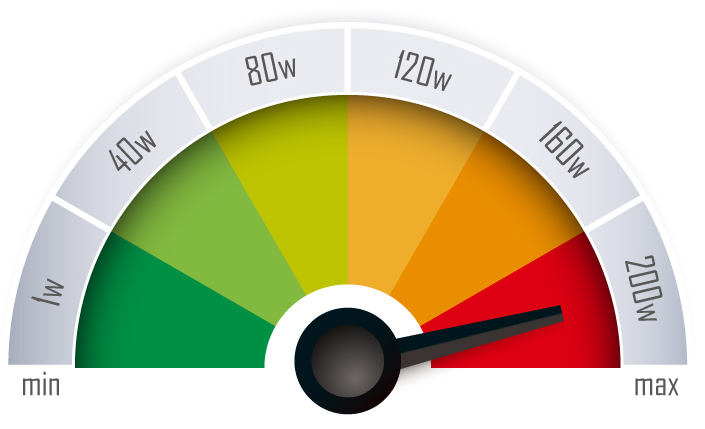 DUAL BATTERY LIFE INDICATOR
R-Kiss kit is powered by two 18650 batteries, set in series. The dual battery life indicator on the TFT screen shows you the accurate conditions of your cells.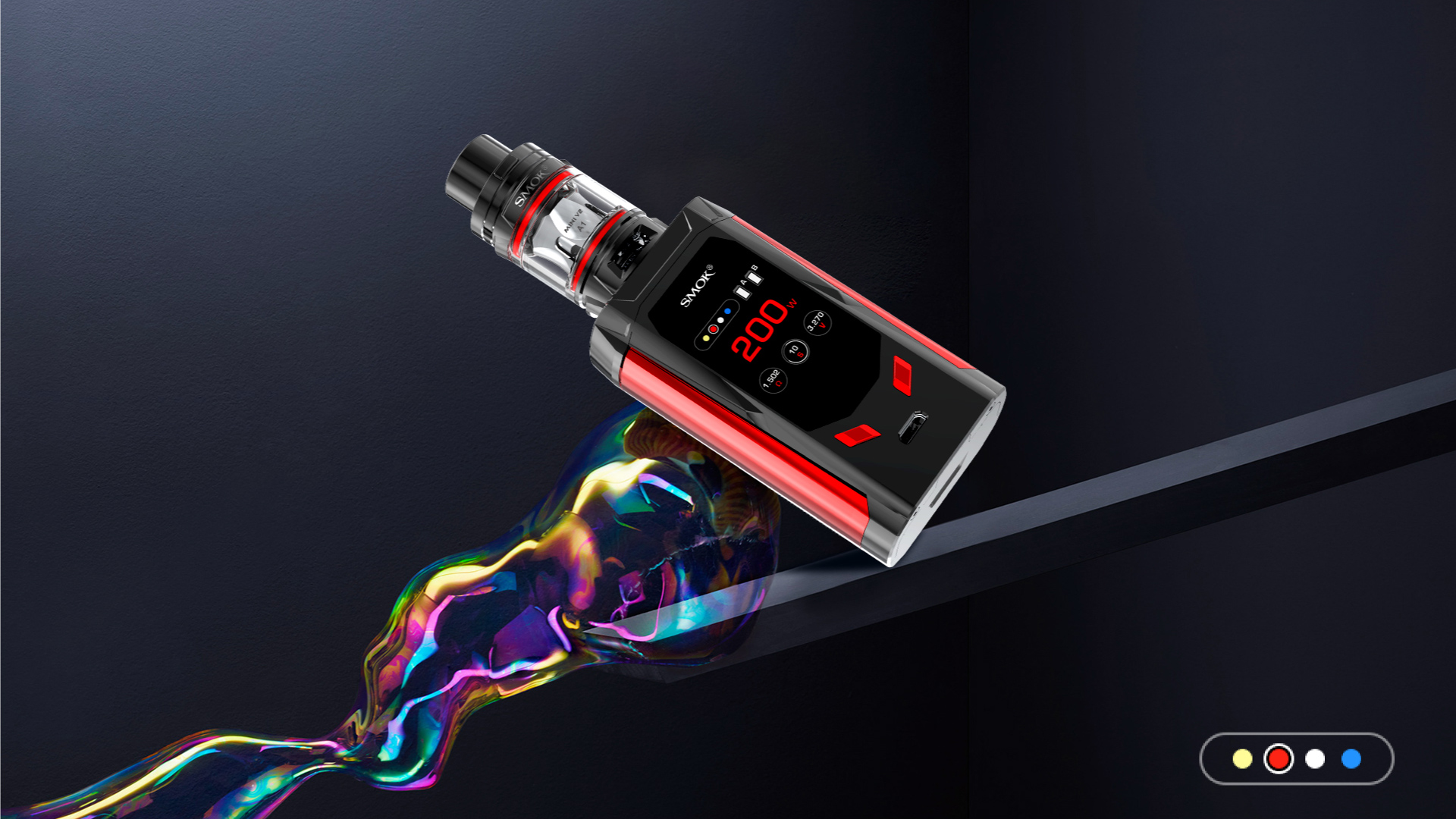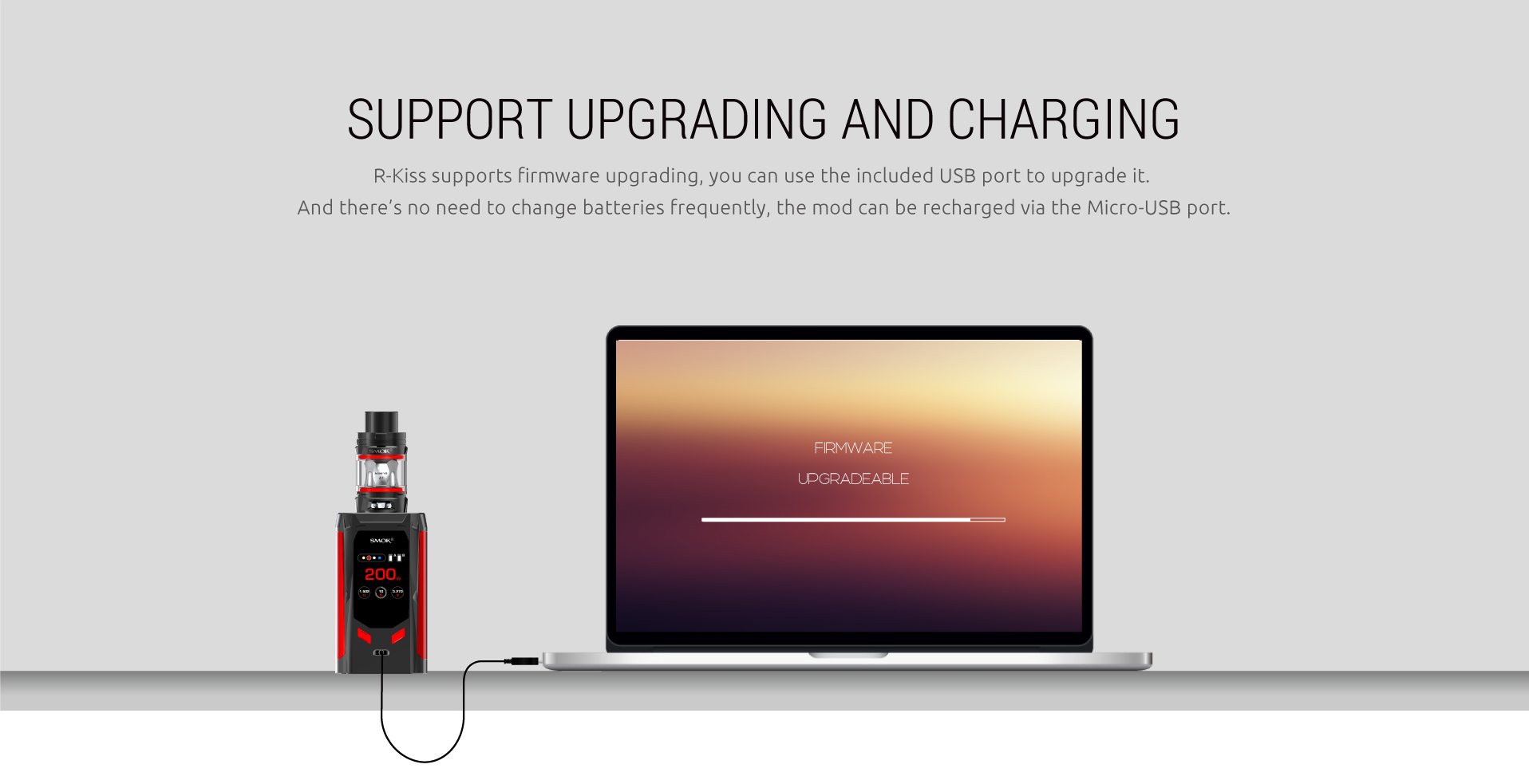 BATTERY INSTALLATION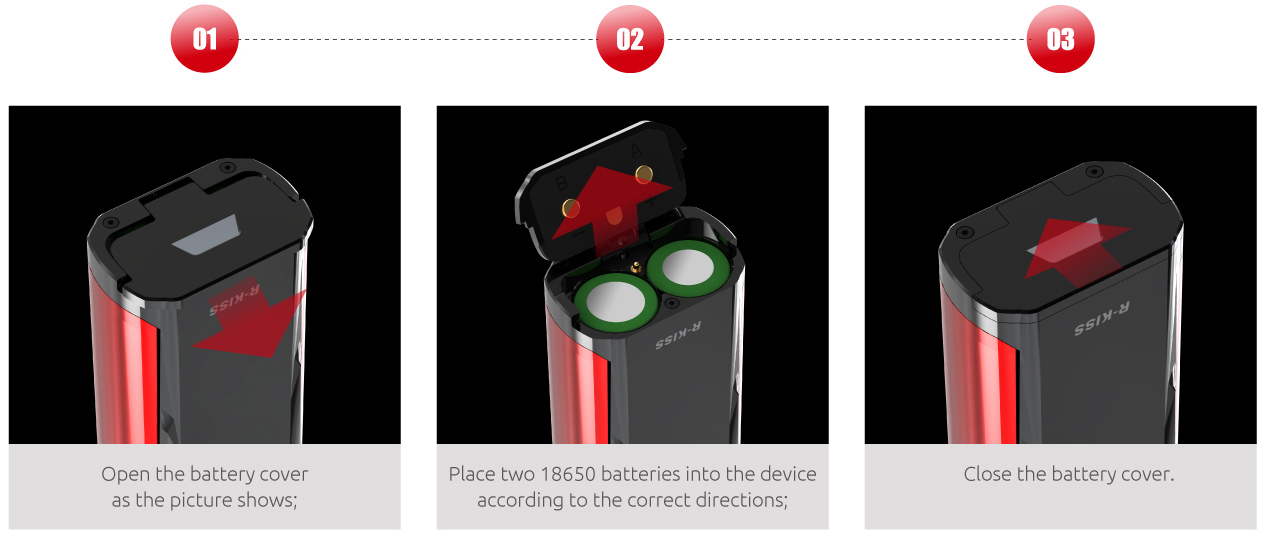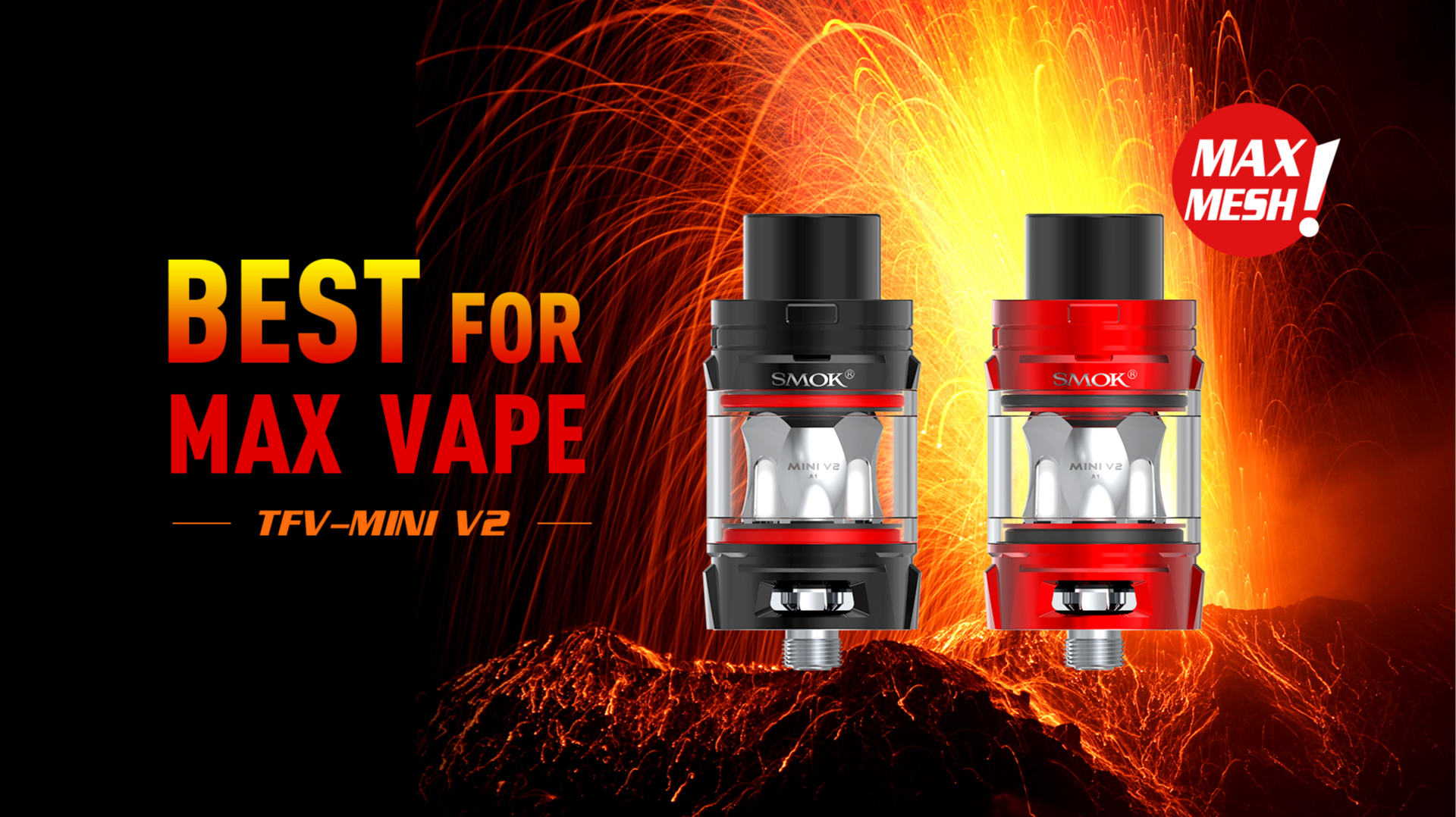 MINI V2 COIL FAMILY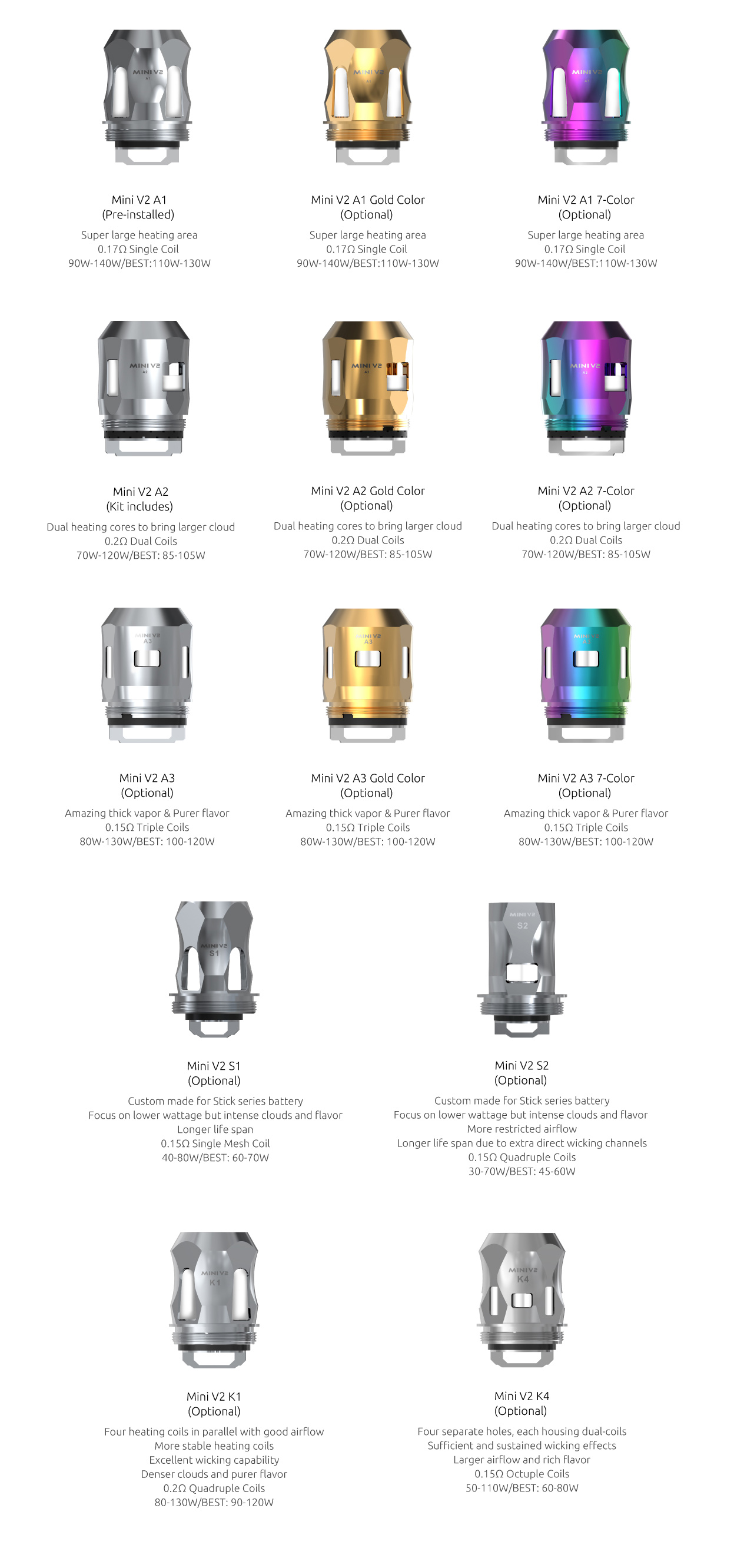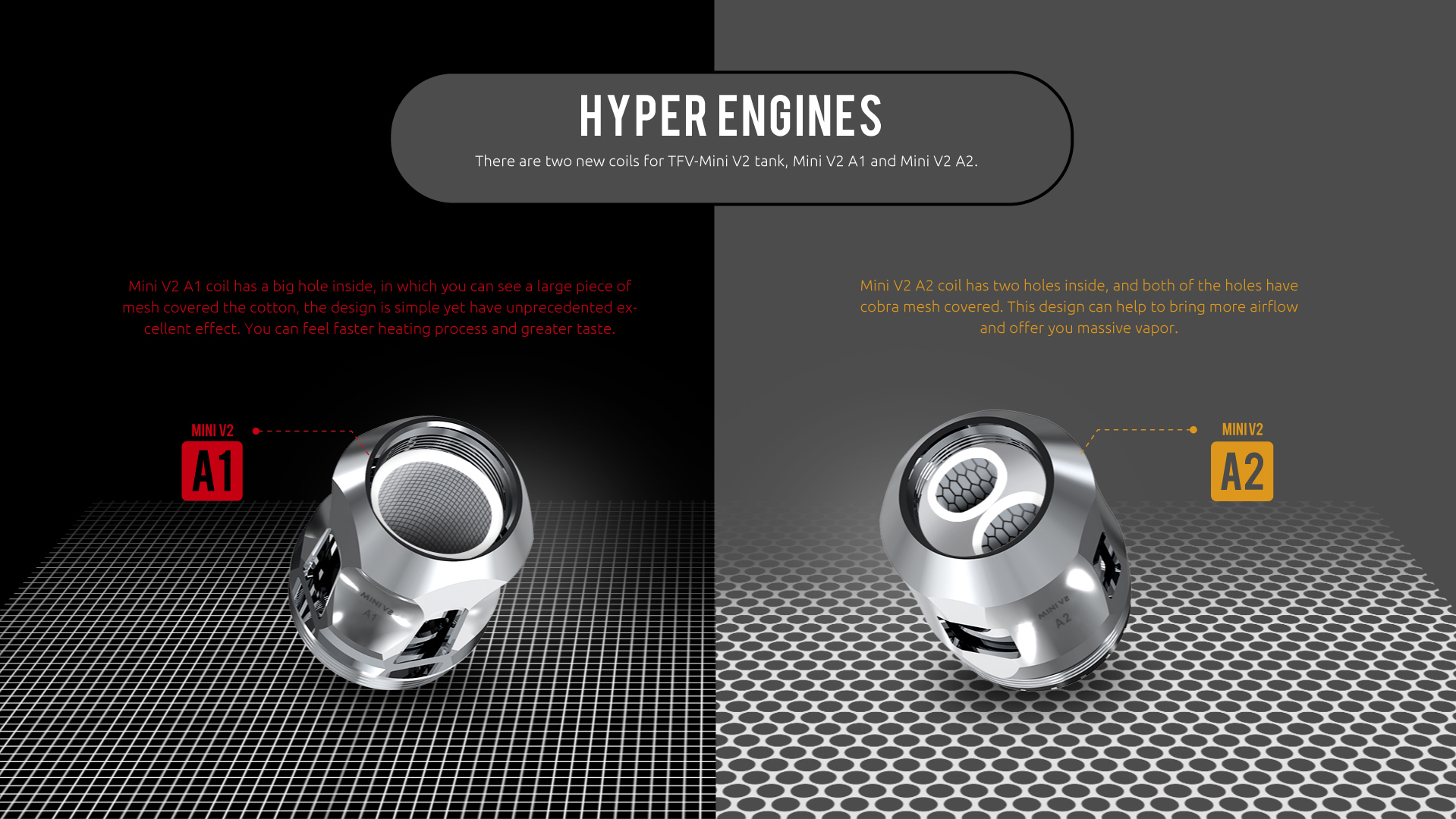 MINI V2 A3
The A3 coil has three separate heating coils, combined with three larger airflow slots at the bottom of the tank, meaning more air can be let in. Not only that, when you fire to vape, the three coils will heat simultaneously which can bring you unprecedented huge & thick vapour production!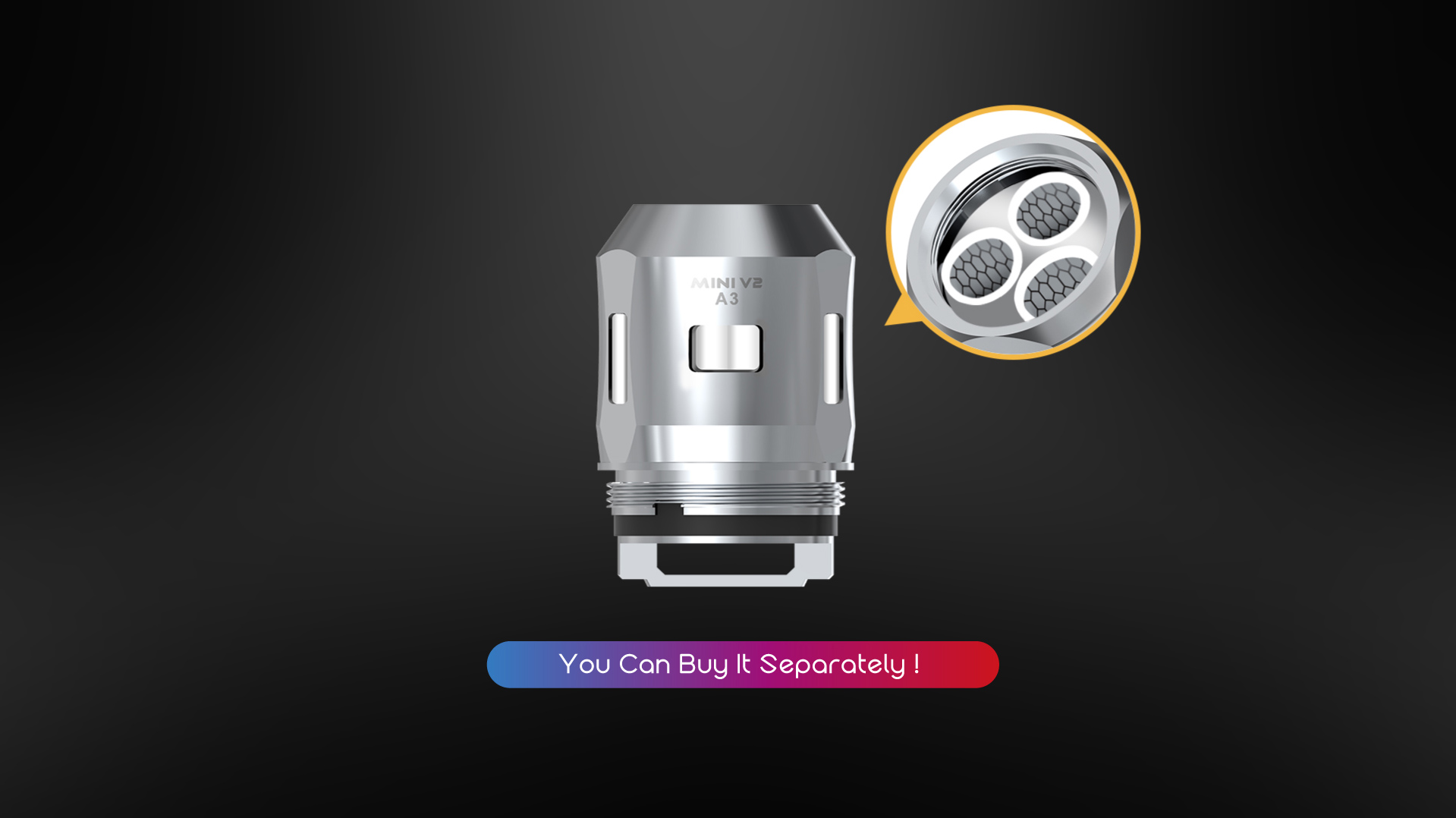 16MM V2 MINI EXCLUSIVE DELRIN DRIP TIP
The specially made drip tip has the perfect diameter and has a simple press fit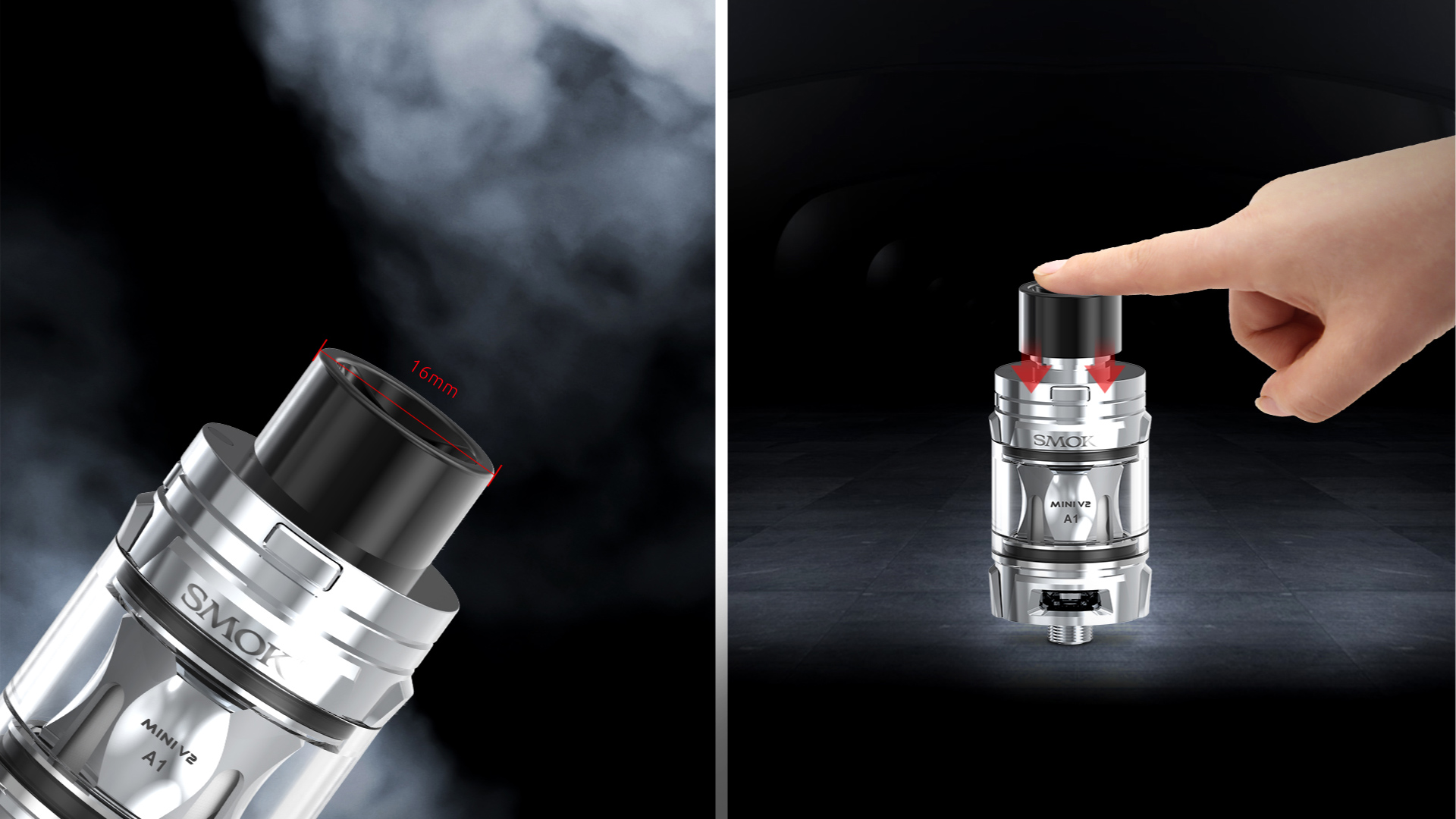 MINI V2 COBRA RESIN DRIP TIP 
The 16mm V2 MINI Exclusive Delrin Drip tip also has a cobra edition to choose from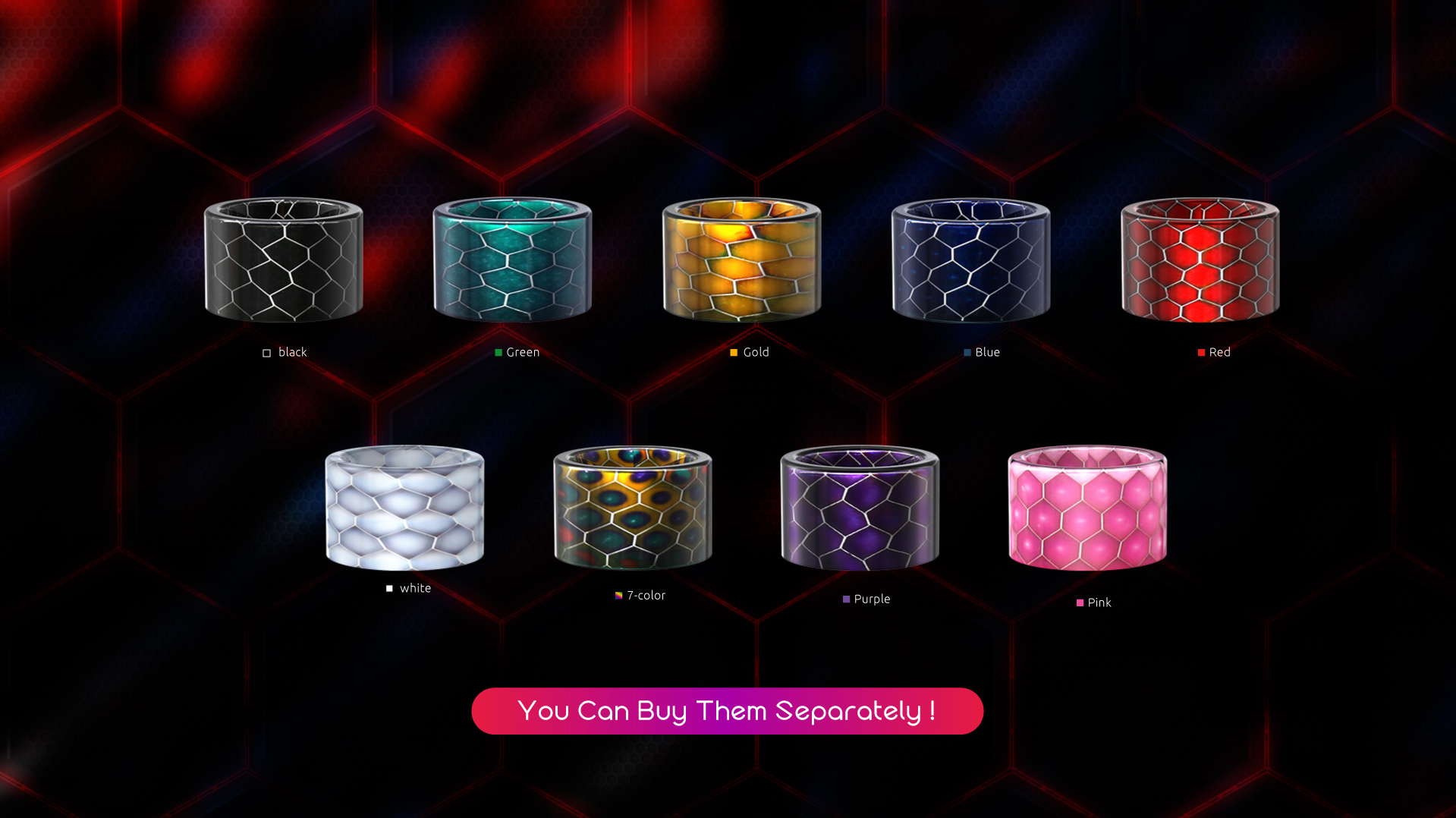 TOP RE
FILLING
  The SMOK top rotary refill system makes filling your tank easy. The leak proof slot helps solve leaking problems.